MI5 warns of sharp rise in foreign states trying to steal secrets from UK firms
17 October 2023, 19:34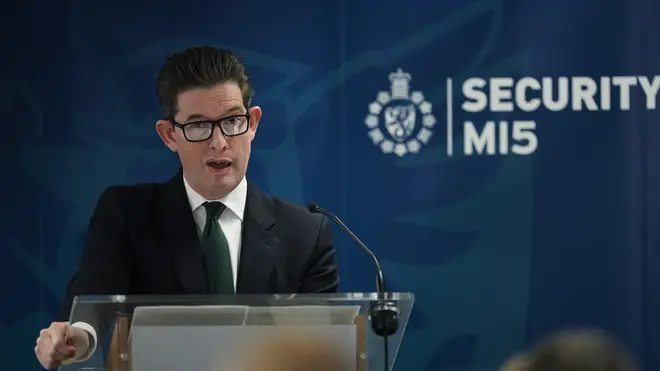 The UK intelligence service joined with the other Five Eyes powers to issue stark advice to businesses in emerging technology.
MI5 is warning businesses to protect themselves against Chinese hackers amid a "sharp rise" in aggressive action by foreign powers.
Those involved in new technologies such as artificial intelligence, quantum computing and synthetic biology are being told to take action to protect their intellectual property.
As well as cyber security, firms are being warned to be aware of new investors if they are not sure where their money has come from.
Entrepreneurs can end up signing contracts that see their intellectual property taken offshore and lost for good.
Intelligence services across the Five Eyes alliance – the UK, US, Canada, Australia and New Zealand – are all issuing similar advice, particularly to start-up businesses in emerging technologies.
MI5 director-general Ken McCallum said: "Across all five of our countries we are seeing a sharp rise in aggressive attempts by other states to steal competitive advantage.
"This contest is particularly acute on emerging technologies; states which lead the way in areas like artificial intelligence, quantum computing and synthetic biology will have the power to shape all our futures.
"We all need to be aware, and respond, before it's too late."
Mr McCallum appeared onstage with the other heads of the Five Eyes intelligence services in public for the first time on Tuesday, at an event hosted by the Hoover Institution at Stanford University and the FBI.
During a so-called fireside chat to open the summit, FBI director Chris Wray said: "There is no greater threat to innovation than the Chinese government and it is a measure of how seriously the five of us and our services take that threat that we have chosen to come together to try to highlight that, raise awareness, raise resilience and work closely with the private sector to try to build better protection for innovation, especially in a place like northern California but really across all five of our countries."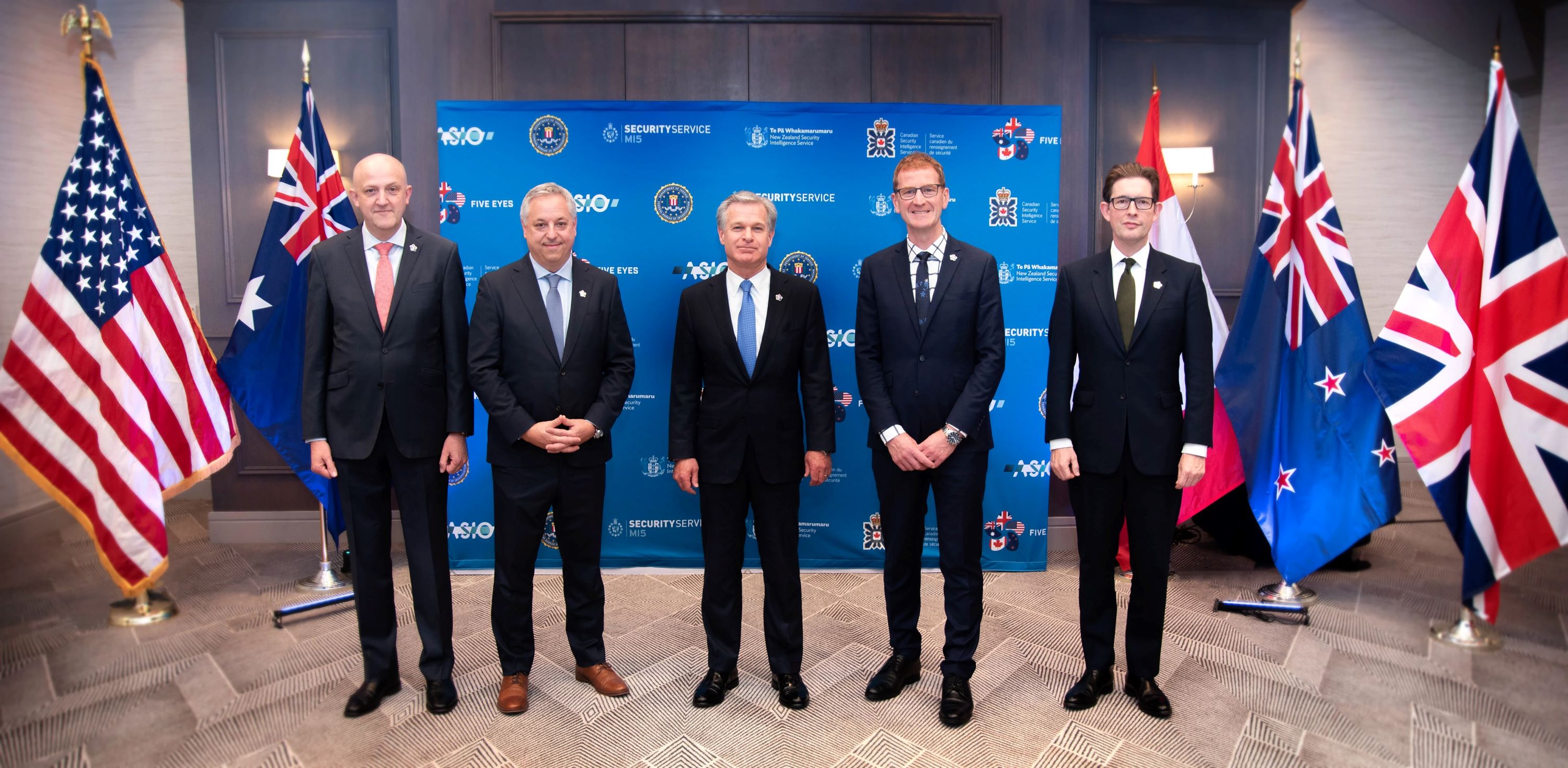 As well as the international advice, there is guidance drawn up by the protective security arm of MI5 and part of GCHQ that will be made available for businesses in the UK.
It covers areas including investments, supply chains, travel, IT networks and cloud computing.
While there is also concern about countries including Russia and Iran, the main warnings are focused on China.
The number of investigations by the UK intelligence service into Chinese activity of concern rose seven times between 2018 and 2022.
Last summer in a rare public appearance with Mr Wray, Mr McCallum revealed that the UK had shared intelligence about Chinese cyber threats with 37 countries in the past year, and disrupted a "sophisticated threat" against aerospace companies.
Examples of interference by the Chinese government included a British aviation expert who was paid for technical information on military aircraft by a company that turned out to be a front for the country's intelligence service.
In another case, engineering firm Smith's Harlow was forced into administration in 2020 after it entered into a deal with a Chinese company which abandoned the partnership once the UK firm had shared vital technology.
There are also investigations into potential Chinese influence in the UK parliament.
In September it emerged that a parliamentary researcher had been arrested on suspicion of spying for China.
And in a separate case in 2022, MI5 warned MPs that a suspected Chinese spy called Christine Lee had allegedly engaged in "political interference activities" on behalf of China's ruling communist regime.