Child sexual abuse material online 'has doubled since 2019'
17 October 2023, 07:54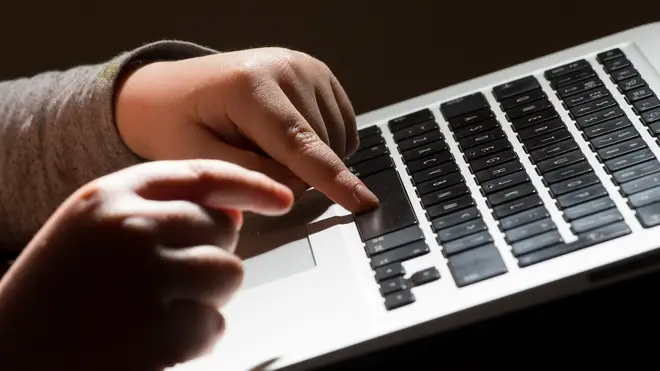 A new report from campaign group WeProtect Global Alliance has warned of the rise of abuse and online grooming of children.
The number of reported cases of child sexual abuse material online has nearly doubled since 2019, according to a new report.
The figures, released by the international campaign group WeProtect Global Alliance, show an 87% increase in reported cases to more than 32 million globally.
Calling for a co-ordinated international response to protect children online, the group warned that the number of self-generated sexual images of seven to 10-year-olds had more than quadrupled between 2020 and 2022, and that generative AI was now being used to create child sexual abuse material.
The report also highlighted the risks of social gaming environments where adults and children are able to interact, saying it had found that conversations with children on social gaming platforms could escalate into grooming situations within 19 seconds in the most extreme cases, with an average time of 45 minutes.
Iain Drennan, executive director of the WeProtect Global Alliance, said: "Our latest report shows the scale of the threat children face online.
"Online-facilitated child sexual exploitation and abuse worldwide demands our attention and action right now.
"New technological capabilities further exacerbate existing risks, and the situation is no different in the United Kingdom. Children's safety must be non-negotiable.
"To prevent more children from coming to harm, governments, online service providers, charities and companies must step up their efforts and work together to drive change and protect children."
Commenting on the report, NSPCC chief executive Sir Peter Wanless said the impending arrival into law of the Online Safety Bill – which will introduce new internet safety standards in the UK, particularly for children, was crucial to help stop online abuse.
"At the NSPCC we hear from children every day about how child sexual abuse is becoming almost normalised for them online and this report starkly shows the size of this global threat.
"With the eye-watering scale of online sexual abuse, it is crucial we do not forget the impact it is having on children and commit to working together to prevent it.
"In the UK, the upcoming Online Safety Act shows what can be achieved when there is a political will to protect children.
"However, online abuse is without borders and it is clear that we need globally aligned regulation with technology companies and Governments putting political, financial and technological resources into children's safety online."