Tech Secretary calls for 'change' in conversation around AI impact on jobs
1 November 2023, 14:24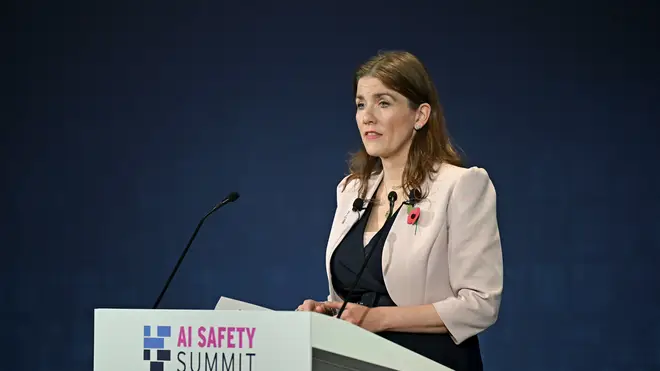 Michelle Donelan said there was huge potential for AI to help workers rather than replace them.
There is a need to "change the conversation" around the potential negative impact of AI on jobs, Technology Secretary Michelle Donelan has said.
Some experts are warning generative AI, which is capable of creating human-like content from simple prompts, could disrupt the job market and replace some workers.
But speaking to reporters after opening the AI Safety Summit at Bletchley Park, Technology Secretary Michelle Donelan said the potential positive impacts were being overlooked
"When it comes to jobs actually, what AI has the potential to do, and what is already happening actually, is reduce some of the tedious administrative part of our jobs, which is particularly impactful for doctors, our police force, our teachers," she said.
She added that in many cases, AI could become a "co-pilot" to aid workers in their productivity.
The Technology Secretary also hit back at suggestions that the Bletchley Declaration, unveiled at the opening of the event, would have little impact on the global regulation of AI in contrast to proposals from the US announced earlier week which appeared to set out more substantial safety rules which could be fortified by legislation.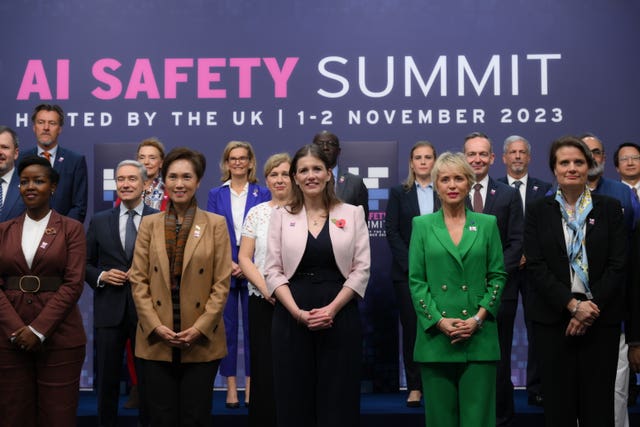 The Bletchley Declaration, signed by more than 25 countries attending the AI Safety Summit, commits countries including the US and China to work together on the safe use of the technology.
It was a "massive deal", the Technology Secretary said, and called suggestions otherwise a "complete and utter mischaracterisation".
It says all the governments attending the summit agree to understand and collectively manage the potential risks of emerging AI technologies, and commit to a global effort to ensure AI is developed in a safe, responsible way.
Asked if there was going to be further commitments beyond the general statement of intent of the Declaration, Ms Donelan said: "I think that's a complete and utter mischaracterisation of what we've been doing.
"We have called the world together for the first ever global summit on AI and we shouldn't minimise or overlook that, that is a massive deal.
"The fact that we have today published the Bletchley Declaration, signed by over 25 countries plus the EU is in itself significant because for the first time we now have countries agreeing that we need to look, not just independently but collectively, at the risks around frontier AI."
She said the summit was also establishing "long-term processes" and pointed to future summits in South Korea and France next year and other countries beginning to create their own AI safety institutions to work with the UK body announced last week.
She added that delegates from around the world had noted the summit was an "historic moment".
"What we will do here will define history, I strongly believe that," she said.