Social media platforms must 'act swiftly to combat antisemitism'
11 October 2023, 17:44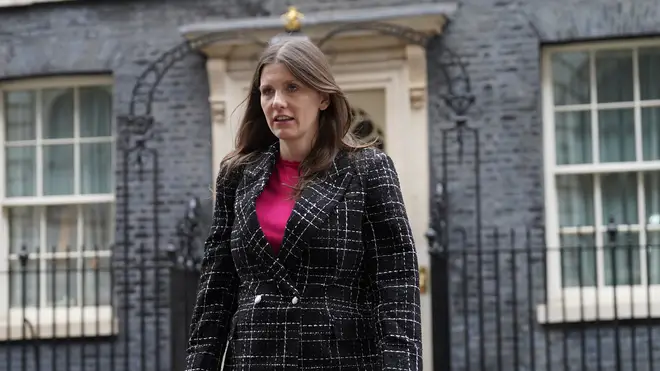 Technology Secretary Michelle Donelan has told leaders of social media platforms they must show actions being taken to slow spread of harmful content.
Social media platforms must take swift action to remove illegal and harmful content spreading online following the Hamas attacks on Israel, the Technology Secretary has said.
Michelle Donelan told the UK leaders of Google, Meta, X, TikTok and Snapchat they must respond to an uptick on violent content, and that their actions would reveal the companies' preparedness for the upcoming passage into law of the UK's Online Safety Bill.
Since the outbreak of the Israel-Hamas conflict at the weekend, authorities and campaign groups have flagged that social media has been flooded with misinformation and violent content, as well as an increase in antisemitic posts.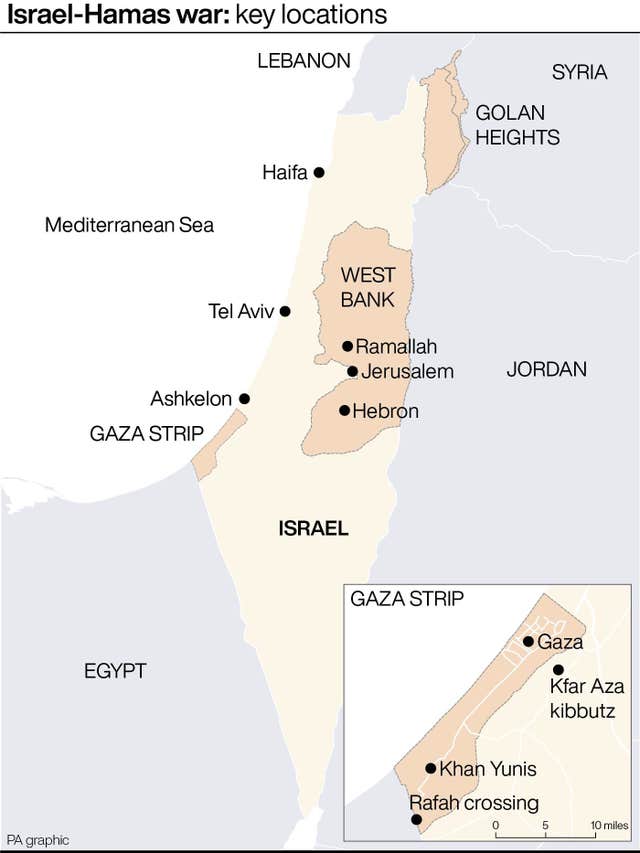 At a meeting with the UK leaders of the largest social media platforms, Ms Donelan told the firms she wanted to see action and has asked for each site to clearly set out what steps they were taking to swiftly remove illegal content, as well as other content which breached their terms and conditions.
"This week has seen heinous acts of terrorism, with their horrors only ramped up by how quickly and directly terrorists have been able to spread their monstrous content with people around the world," the Technology Secretary said.
"This serves to haunt us all, not least our children.
"Today, I had a practical conversation with platforms on how they can and must do more to stop supporters of Hamas pushing wicked terrorism and antisemitism to the world.
"I've asked them to follow up and detail the plans they have in writing."
The meeting comes ahead of the Online Safety Bill receiving Royal Assent which, when it becomes law, will place a legal duty on companies to remove illegal content from their platforms and keep children safe online.
As part of the Bill, platforms which fail to comply with the new rules could face substantial fines from Ofcom, with executives also potentially facing prison
The Technology Secretary's intervention comes after the European Union's digital policy chief called on X owner Elon Musk to do more to stop the spread misinformation on the platform.
In a letter to the billionaire which was also posted on X, Thierry Breton said the site was being used to "disseminate illegal content & disinformation in the EU" and called for the platform to take action against it, warning it could face fines or be blocked in the EU under the rules of the region's Digital Services Act.
Mr Breton also warned Mr Musk that authorities have been flagging "potentially illegal content" that could violate EU laws and "you must be timely, diligent and objective" in removing it when warranted.
In his response, posted to X, Mr Musk said: "Our policy is that everything is open source and transparent, an approach that I know the EU supports.
"Please list the violations you allude to on X, so that that the public can see them."
Mr Breton said the billionaire was "well aware of your users' — and authorities'— reports on fake content and glorification of violence" and that it was "up to you to demonstrate that you walk the talk".
The X owner has since repeated his request for EU regulators to "post your concerns explicitly" on X, saying that the company takes its action "in the open" and would do "no back room deals".
Mr Musk has also been criticised for highlighting accounts which were "good" for "following the war in real time" – accounts which many X users and journalists pointed out had previously shared a fake AI-generated image of an explosion at the Pentagon in the US, and that one of them had posted numerous antisemitic comments in recent months.
Mr Musk later deleted his post.