'Game-changing' facial recognition technology catches prolific shoplifters
19 October 2023, 10:34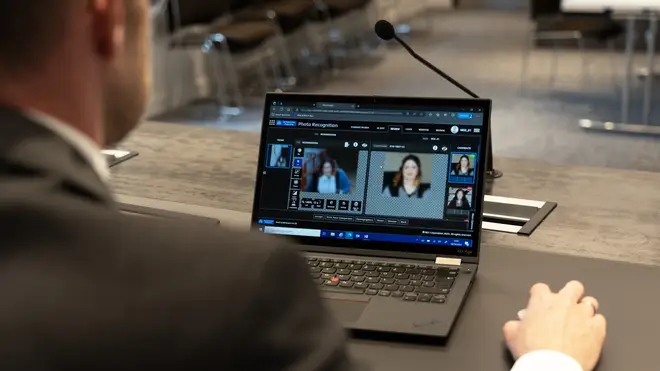 The Metropolitan Police asked 12 retailers to send in images of their 30 worst shoplifters in a pilot of the new software.
Britain's biggest police force is using "game-changing" facial recognition technology to catch prolific shoplifters.
The Metropolitan Police asked 12 retailers to provide images of 30 of the worst offenders who steal from their shops in a pilot of the new software.
They were compared against the force's custody shots, and of 302 images submitted, 149 came up as positive matches.
Those matches are now being investigated further with a view to building criminal cases.
The software uses biometric measures of a person's face and works even if part of their face is covered. It takes around 60 seconds to find a match.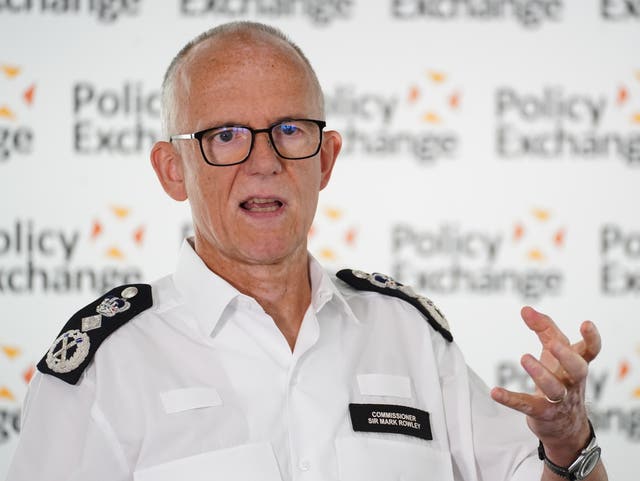 Commissioner Sir Mark Rowley said: "We're working with shops across the capital to target and track down criminals in a way we never have before.
"We're pushing the boundaries and using innovation and technology to rapidly identify criminals.
"The results we've seen so far are game-changing. The use of facial recognition in this way could revolutionise how we investigate and solve crime."
He claimed that most of the prolific offenders were involved in other, more serious criminal activity.
"What's most powerful is what we've learned about those involved in this offending so far. It's clear the majority are career criminals involved in serious crime," Sir Mark said.
"This data and information helps us focus our efforts in an even more precise way than we originally anticipated.
"Through this tactic we're not only improving how we protect shops and support the business community, we're stepping further forward in identifying and tracking down serious criminals and protecting all of London's communities.
"The scale of business crime in London is huge. To be successful we have to be precise in our approach and this is a really promising step forward."
Chief executive of the Association of Convenience stores James Lowman said while the technology could save police time, there is still a challenge in getting offenders off the street.
He said: "Using artificial intelligence to identify prolific offenders can be an effective way of drastically reducing the amount of police time it takes to make links between crimes committed against different businesses locally.
"Whether its artificial intelligence or local intelligence that leads to criminals being identified, the real challenge remains apprehending these offenders and getting them off the streets."
The Met started using the software in August and began the retail pilot in late September.
The new system can use images from CCTV, dashcams, doorbell cameras or phones.
It uses the same algorithm as the Met's live facial recognition technology, about which there have been well-publicised concerns over potential bias.
Lindsey Chiswick, director of intelligence for the Met and national policing lead on facial recognition, said the algorithm has been independently tested by the National Physical Laboratory.
She said: "Facial recognition technology, which is able to match faces after the event, has actually been around for quite a few years.
"What's changed and what is improving all the time, and in the last few years with real speed, is the accuracy of the algorithm. And that's the real game changer here.
"With this technology, it's an algorithm that we've independently tested through the National Physical Laboratory so we have assurance it's 100% accurate when it comes to retrospective usage, and we understand how it works."
Around 50,000 shoplifting incidents were reported to the Met last year, estimated to be between 5% and 10% of the offences that are actually committed.
Emmanuelle Andrews, from human rights charity Liberty that has campaigned against the use of facial recognition, said: "Facial recognition has no place on our streets, in our shops – or in any other areas of our lives.
"This technology threatens our privacy and stifles free speech – and we should all be worried about moves to expand its reach.
"We're also concerned about the creep of facial recognition technology into other areas of policing.
"Let's be clear: we cannot rely on tech to solve deep societal problems, this is an unjustified expansion of state surveillance and there are numerous alternatives."