Sadiq Khan, Met Commissioner to ask phone companies to 'design out' theft
17 October 2023, 08:04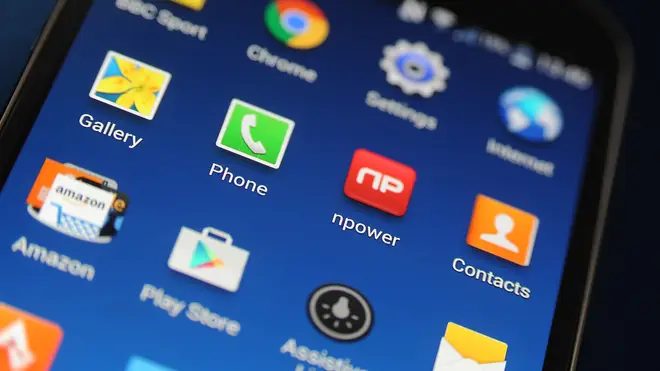 An average of 157 mobile phones are stolen every day in the capital.
The Mayor of London and the Metropolitan Police Commissioner will meet with leading mobile phone companies on Tuesday to ask them to commit to "design out" mobile phone robbery.
Apple, Samsung and Google will join representatives from major UK mobile phone network providers at the meeting, which will focus on how the police, City Hall and the mobile phone industry can work better together to find the most effective deterrent and ultimately significantly reduce mobile phone robberies in London and beyond.
Figures from the Met Police show there has been a 28% increase in mobile phone robbery in London and a 22% increase in theft of mobile phones over the last 12 months.
This represents a total of 57,174 mobile phones reported stolen and equates to an average of 157 mobile phones stolen every day in the capital.
London Mayor Sadiq Khan said the meeting is a step towards making London "safer for everyone".
He said: "This meeting is an important milestone to developing a practical and long-term solution to ending the menace of mobile phone crime, which we know is driving violence and criminality in our communities – not just in London but across the UK.
"Right now, it is far too easy and profitable for criminals to repurpose and sell on stolen phones.
"That must change and is why, alongside strengthening neighbourhood policing and record investment in supporting the police to go after the worst offenders, the Commissioner and I are now working closely with mobile phone industry to develop innovative and technological solutions that make a stolen phone far less desirable and usable by thieves."
Met Commissioner Sir Mark Rowley said the force made "multiple arrests and seized more than 70 stolen phones at a shop selling them onwards" over the past weekend.
"But until we design out the ability for phones to be used in the way they currently are, we will be stuck in a vicious circle," he added.
Hamish MacLeod, chief executive of Mobile UK, said: "Mobile operators and the device and operating system manufacturers have several capabilities and measures to deter the theft of mobile phones, including the provision of capabilities which customers can enable, allowing them to track and disable mobile handsets.
"We welcome today's roundtable to discuss with the Mayor of London and the Metropolitan Police further actions, including prioritising mobile theft and prosecutions to deter and reduce these crimes."