EE hints at 'everything app' as it launches new customer platform
18 October 2023, 12:04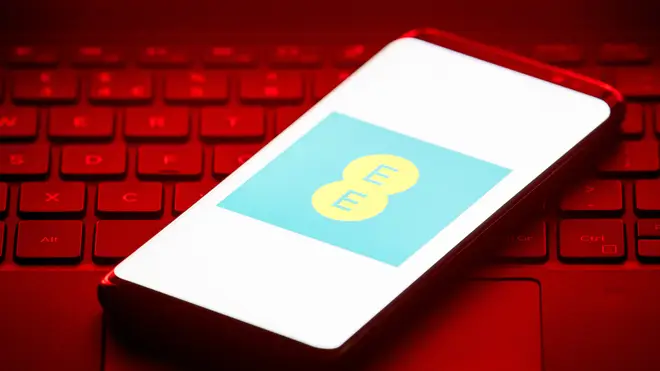 The mobile network is launching a new EE ID which will allow anyone to shop for devices, products and services from the firm in a major revamp.
EE has offered a glimpse of a potential 'everything app' as the mobile giant unveiled a new platform for people to access its services.
As part of a major business revamp, the BT-owned firm announced EE ID, an online space where people using any internet provider could browse and buy products and services from EE for the first time.
Built around a person's identity, the new platform – accessible via an app or online – will enable users to buy more traditional EE and BT products such as mobile and broadband services, but also bundle devices such as games consoles with related subscriptions, as well as security and insurance.
Users will also be able to spread payments and access trade-in and upgrade options via the service, which will be available to anyone, even if they are not an existing EE or BT customer.
Within the new platform, one option available to those who purchase EE broadband will be the ability to access gamer-centric broadband which can be toggled on to prioritise a player's internet connection within a home.
X owner Elon Musk has previously spoken of his desire to create a so-called "everything app", where users can access all their most-needed products and services, including banking, social media and entertainment from within a single app.
EE said its announcements were only the first wave of its planned offerings via the new platform.
As part of the revamp, the EE brand will begin to take further prominence over BT – with BT customers to being contacted and asked to consider switching to EE.
The company also announced a new TV service, which will offer live TV channels via Apple TV 4K.
"Today we're incredibly proud to be launching a new platform for the UK, open to anyone and everyone – that will transform our customers' experience beyond connectivity," EE chief executive Marc Allera, said.
"With an EE ID, customers nationwide will be able to access a wide range of exciting new products, services and experiences across new sectors – easily and conveniently, in one place.
"We are also evolving the EE brand, while at the same time doubling down on great new connected products, with the launch of the fastest broadband, best value convergence, and exciting new TV services."
Telecoms expert, Kester Mann, from CCS Insight, said EE's announcements "represent an evolution in its strategy, rather than a major shift in direction".
"EE's grand plan is to bolster its relevance among customers and stir greater engagement, particularly via its app," he said.
"Today is an important step along that journey, but the company will be under no doubt that creating a new brand identity is a challenging and time-consuming endeavour.
"The new areas of focus for EE make sense. Gaming, insurance and security don't stray too far from its core connectivity roots, unlike riskier industry forays into sports rights and financial services, many of which have been unsuccessful.
"Today's update won't quell mounting questions over whether telecom operators can monetise their networks, compete with big technology companies and rejuvenate financial performance.
"But EE at least appears to recognise its challenges and the changes outlined feel like a step in the right direction."