'Facebook end-to-end encryption like turning a blind eye to child abuse'
31 October 2023, 14:34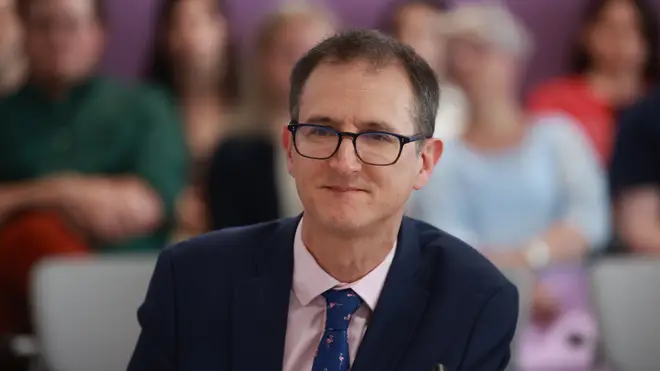 National Crime Agency director-general Graeme Biggar gave the stark warning during a lecture on security.
Introducing end-to-end encryption on Facebook would be like "consciously turning a blind eye to child abuse", the head of the National Crime Agency (NCA) has said.
Graeme Biggar told a conference in central London that it should not be up to multinational corporations to decide where the balance lies between privacy and security.
Giving the annual security lecture at the Royal United Services Institute on Tuesday, he said: "I strongly support encryption. It is an important protection from a range of crimes.
"But the blunt and increasingly widespread rollout by the major tech companies of end-to-end encryption without sufficient protection of public safety poses a fundamental and negative implication.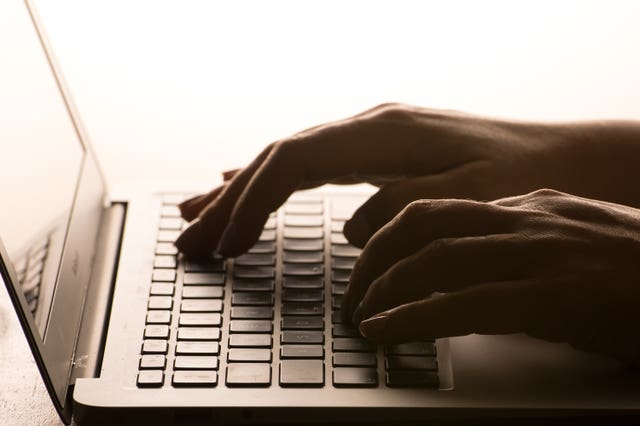 "It means they cannot protect their own customers by identifying the most egregious illegal behaviour on their own systems.
"Each platform brings different risks, and the Online Safety Act recognises this, requiring companies to ensure safety within the services they are providing.
"If Facebook roll out end-to-end encryption, their ability to spot child sexual abuse will significantly reduce, as will the number of children we save from sexual abuse and the number of criminals we arrest on the back of their information.
"Let me be clear: this would be tantamount to consciously turning a blind eye to child abuse – choosing to look the other way."
A Meta spokesman said the social media giant expects to provide more information to law enforcement as the encryption is rolled out.
"The overwhelming majority of Brits already rely on apps that use encryption to keep them safe from hackers, fraudsters, and criminals.
"We don't think people want us reading their private messages so have spent the last five years developing robust safety measures to prevent, detect and combat abuse while maintaining online security.
"We recently published an updated report setting out these measures, such as restricting people over 19 from messaging teens who don't follow them and using technology to identify and take action against malicious behaviour.
"As we roll out end-to-end encryption, we expect to continue providing more reports to law enforcement than our peers due to our industry leading work on keeping people safe."
Mr Biggar said there are ways of balancing privacy and access for law enforcement.
The NCA chief told the audience in Westminster: "Despite the protestations of some, this does not need to be a binary choice.
"There are ways of providing for strong encryption and privacy, and still protecting customers and enabling lawful access.
"Ultimately, it appears to me that fundamental decisions on the balance between privacy and security are for democratically elected governments to make, not multinational corporations."
In his lecture, focusing on technology and law enforcement, Mr Biggar said the UK needs a step change for authorities to keep up with lawbreakers.
"World-leading though we are in some areas, we need a step change if we are to deal effectively with the criminality we face today, let alone what we can see coming in the future," he said.
He went on: "Elements of our response to the shift online have been world-leading, but the pace of technological change is accelerating, and we are not adopting it as quickly as criminals.
"We are still too analogue in a digital age. We need to move further and we need to move faster, both in the NCA and law enforcement, and in Government and the broader system."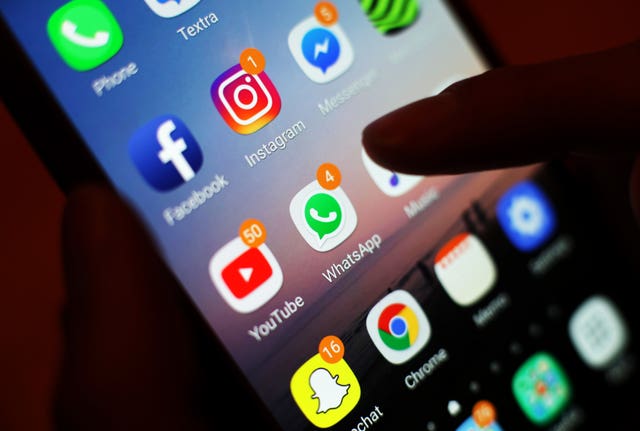 He said the NCA needs more specialist knowledge, which would be helped by raising pay and setting up an academy to boost technical expertise.
Digital intelligence collection and forensics need to be better developed, as well as ways to reveal the cloaked identities of criminals online and to track cryptocurrency, Mr Biggar said.
He also called on the Government to update laws, highlighting that, while the Online Safety Act has recently been passed, both the Computer Misuse Act and the Criminal Procedure and Investigations Act are from the 1990s.
"The Criminal Procedure and Investigations Act was introduced when a phone might have a kilobyte of data on it. We now deal with phones that can store a terabyte – a billion times more," the NCA chief said.
He warned that disclosure of evidence by prosecutors to defence teams risks becoming an overwhelming challenge because of the sheer amount of information involved.
Mr Biggar also highlighted slow international legal processes in dealing with serious crime networks that cross borders.
"We have investigations where the suspect is in one country, using servers or sourcing drugs in another, to target victims in a third, laundering the money in a fourth and accruing assets in a fifth.
"Technology enables much of this to happen or switch in an instant. The current processes for mutual legal assistance and international letters of request take months and sometimes years.
"Government needs to work internationally to find solutions that are adaptable and flexible, whilst still protecting our principles."
Mr Biggar delivered the RUSI lecture as the NCA marks 10 years since it was established.