UK gaming trade body names former library association boss as chief executive
14 November 2023, 12:04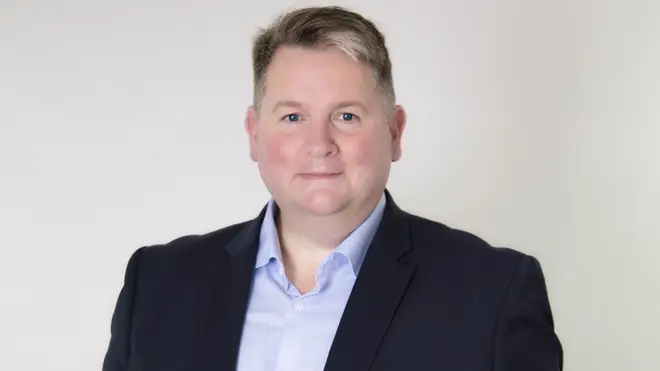 Nick Poole, the former chief executive of library trade body Cilip, will take over at Ukie.
The UK's gaming industry trade body has named the former head of the library trade association as its new chief executive.
Ukie (the Association of UK Interactive Entertainment) said Nick Poole would take over on April 1 next year to help lead the body through what it called its next transformational decade.
Mr Poole's appointment comes after long-standing chief executive Dr Jo Twist left Ukie after 11 years in the role earlier this year.
He has been chief executive at the Chartered Institute of Library and Information Professionals (Cilip) for the last eight years.
Ukie chairman Tim Woodley said the role was a "once-in-a-generation opportunity" as the video games industry in the UK continues to grow to "unimagined heights" and embraces its "newfound legitimacy within the corridors of power".
Video games have become an increasingly lucrative area of the economy in recent years, with some of the biggest gaming franchises, such as Call Of Duty, now sitting among the highest-earning entertainment franchises in the world.
"Ukie as an organisation is still largely the same size, shape and structure as it was when the industry was half the size it is today, so the time is ripe for fresh eyes to take the brakes off and build on the solid foundations which Jo established," Mr Woodley said.
"After a rigorous six-month process, we are thrilled that we have found in Nick the right combination of CEO experience, a growth driver, a heavyweight lobbyist and an acute sense of how to lead an organisation with mission, purpose and equality.
"I'd like to thank our interim co-CEOs, Sam Collins and Dan Wood, and the whole of the Ukie team for not missing a beat during this period and affording us the requisite time to get this appointment right for the long-term good of the organisation and of the industry."
Mr Poole said he could not be "more excited" to take up the role at what he called a "pivotal moment" for the UK's gaming and interactive entertainment industry.
"Video games and interactive entertainment is a great UK success story. From the very large to the very small, the UK is proud to be home to many of the world's most creative, innovative and dynamic video game companies," he said.
"With an estimated value in excess of £7 billion per annum, UK video games should be recognised not only as an economic powerhouse, but also a vital driver of education, creativity and innovation.
"Video games are serious business, and I am looking forward to bringing my experience in growing professional membership associations and in Government liaison to help secure the recognition and investment it deserves.
"I would like to acknowledge the leadership of Dr Jo Twist, Tim Woodley and the Ukie board as well as Sam Collins, Dan Wood and Ukie's dedicated team, who have positioned Ukie perfectly to take a leading role as we look ahead to this exciting new era."