Rocket company given £3.5m ahead of Shetland space launch
27 October 2023, 06:44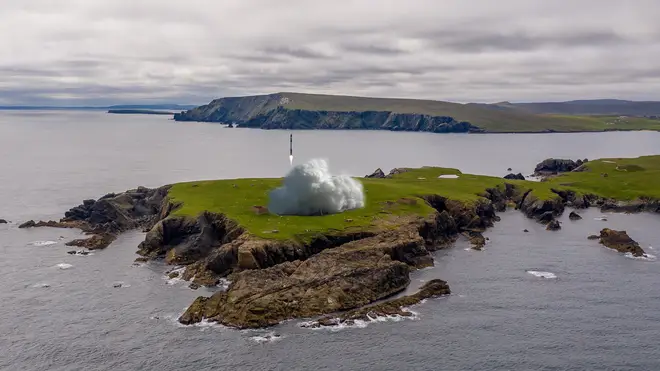 Rocket Factory Augsburg plans to have its first blast-off from SaxaVord Spaceport on Unst in 2024.
A company which aims to launch satellites into space from Shetland has received £3.5 million from the UK Space Agency.
Rocket Factory Augsburg (RFA) plans to have its first blast-off from SaxaVord Spaceport on Unst – the northernmost tip of the UK – next year.
The funding will go to the UK subsidiary of the German company.
It had planned to complete its first orbital launch by the end of 2023 but this has been pushed back to the second quarter of 2024.
A number of rocket-building companies are planning on using the privately-owned SaxaVord Spaceport on Unst, where a 12-metre high launch stool has been constructed for RFA's rockets.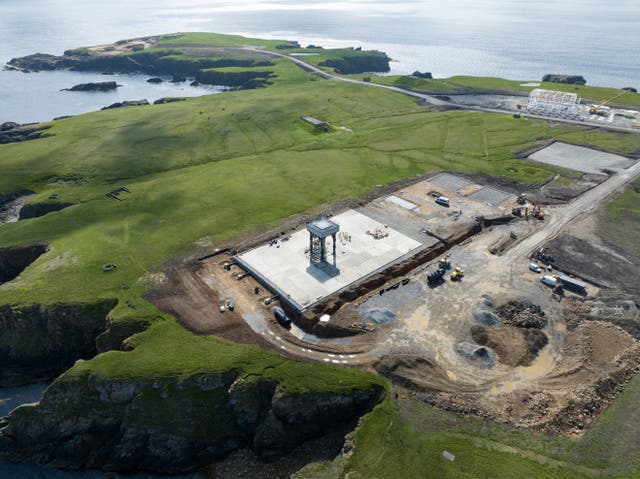 Measuring 30 metres tall and two metres wide, the RFA "One" rocket is a three-stage launch vehicle capable of deploying up to 1,300kg to a 500km polar orbit.
UK science minister George Freeman is visiting the spaceport this week.
He said: "The UK's high growth £17 billion space industry is on the front line of advanced satellite manufacturing and satcomms technology and services, and set to grow fast as the commercial low earth orbit satellite sector expands in the next decade.
"Through our £1.5 billion UK space funding programmes, the Government is backing satcomms technology, space science, missions and infrastructure to support the commercial satellite sector.
"This £3.5 million investment will enable RFA UK to develop the technologies necessary to launch from SaxaVord Spaceport in Scotland, creating dozens of jobs locally and growing the Scottish cluster as a key part of the UK space sector."
Scotland Office minister John Lamont said: "The Scottish space sector continues to go from strength to strength with the latest figures showing an almost £40 million increase in income and more than 100 new highly-skilled jobs with support from the UK Government."