Man Who Illegally Imported Puppies From Romania Banned From Keeping Animals
25 August 2017, 16:10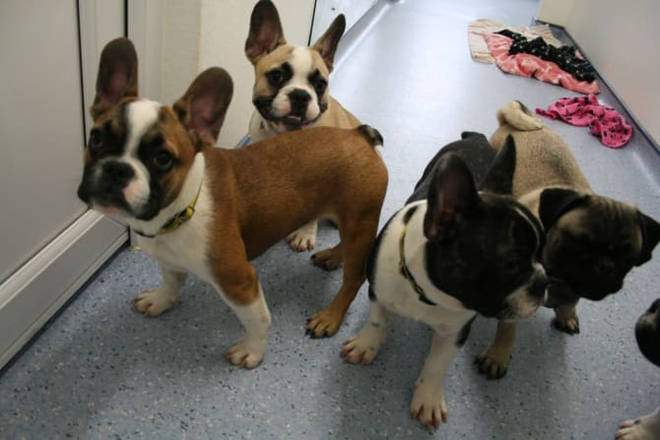 A man has been banned from keeping animals after he illegally imported young puppies from Romania which he tried to sell online.
Alexandru-Constantin Ghita, 28, came unstuck when police were called to a suspected burglary at a property in Northwood, north London.
When they arrived, they found six puppies running loose in a garage without water or natural light.
An inspection from a vet found the four French bulldogs and two pugs were too young to be legally imported.
An investigation by the Met linked Ghita, a Romanian national, as the person responsible for bringing the dogs into the UK.
He claimed the animals were gifts for friends, but investigators found online adverts for the sale of the puppies - which endured a 48-hour journey across Europe to reach Britain.
Ghita has been banned from keeping animals for five years and fined £3,335 at Hendon Magistrates' court.
Insp Paddy O'Hara, of the Met's Status Dog Unit, said: "Ghita kept these animals in poor conditions without any consideration for their needs.
"We are pleased to see that they are now safe and will be re-homed by our colleagues at the Dogs Trust, who have homed them in their kennels at their own expense. We are very grateful."