Anger As St Paul's View "Destroyed" Without Consultation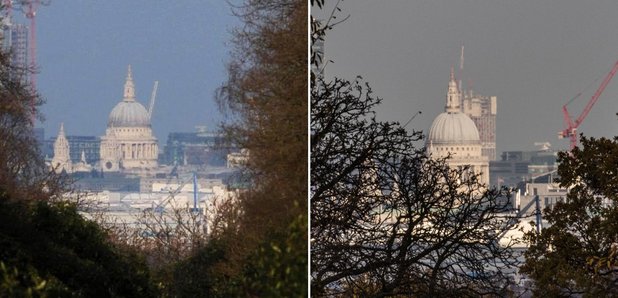 The mayor is under pressure to stop the construction of a luxury tower that campaigners say has ruined a protected view from Richmond.
The 42-storey Manhattan Loft Gardens, which is being built in Stratford, east London, can be seen rising up behind the cathedral when it's viewed from the historic King Henry's Mound in Richmond Park.
Friends of Richmond Park (FRP) say the Great London Authority (GLA) failed to consider the visual impact of the tower, which was given approval in 2011, on St Pauls. In a statement they say they are "saddened and outraged that one of London's most cherished and historic protected views - from King Henry's Mound in Richmond Park to St Paul's Cathedral - has been destroyed by the construction of a large, new development adjacent to the Olympic Park in Stratford, East London."
Campaigners are now calling on Mayor of London Sadiq Khan to intervene in the project, which was approved under his predecessor, Boris Johnson. They want him to halt construction of the tower while there's an investigation into how the tower received approval, and to make sure this doesn't happen again.
A petiton calling on the mayor to act has been set up online.
(Pictures: PA and Paula Richmond)