A List Of Senators Who Refuse Gun Controls And How Much The NRA Paid Them
15 February 2018, 07:10 | Updated: 15 February 2018, 07:29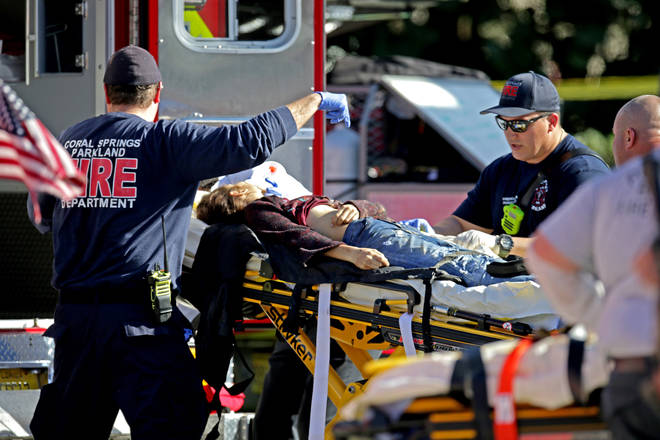 Senators in the US sent their thoughts and prayers to victims of the school shooting in Florida, in which 17 people died. But they won't do anything about America's gun crime problem because of the donations they receive from the National Rifle Association.
A former pupil opened fire at Marjory Stoneman Douglas High School in Parkland, killing 17 and injuring over 50. It is the 18th shooting at an American school in just the 43 days of 2018.
Throughout the 2016 election campaign, Republican candidates received $17,385,437 from the NRA - and President Trump received $21million.
Here is a list of Republican Senators offering their prayers, but refusing to restrict gun ownership.
President Donald Trump
Received $20,600,000 from the NRA.
Senator Thom Tillis
Received $4,418,012 from the NRA.
Senator Cory Gardner
Received $3,879,064 from the NRA.
Senator Marco Rubio
Received $3,303,355 from the NRA.
Senator Joni Ernst
Received $3,124,273 from the NRA.
Senator Rob Portman
Received $3,061,941 from the NRA.
Senator Bill Cassidy
Received $2,861,047 from the NRA.
Senator Ken Buck
Received $800,544 from the NRA.