Hordes Of Holiday Makers In Mass Rush To Reserve Sunbeds In Gran Canaria
3 August 2017, 15:43 | Updated: 3 August 2017, 17:28
A video of hordes of holiday makers desperate to reserve their lounger in the Spanish sun has gone viral online.
The clip, believed to have been shot at Hotel Servatur Waikiki, Gran Canaria, was uploaded to YouTube on Monday.
It shows dozens of sun worshippers with their towels in hand patiently queuing outside the resort's swimming pool.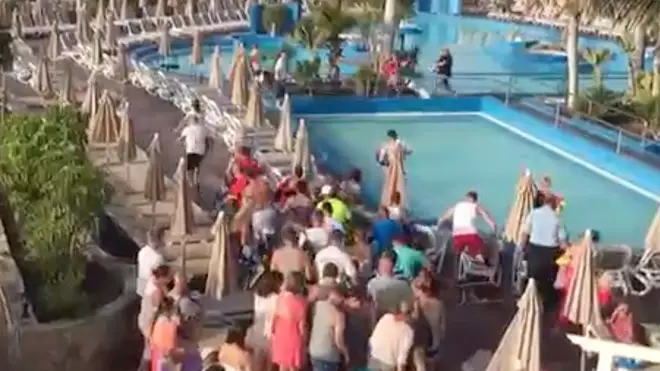 However patience soon turns to chaos as people suddenly begin rushing forward to secure the best spot.
Reports say holiday makers had been queuing since 7.30am, a ritual which is said to be repeated each day.
It's understood they reserve their places before heading for breakfast.
You can see the chaos unfold at the top of this page.