LBC Turns 46! Hear Our Very First Broadcast From 1973
8 October 2019, 09:06 | Updated: 8 October 2019, 09:11
This is the moment that commercial radio was born 46 years ago today - as LBC celebrates our birthday.
On 8th October 1973, David Jessel said the words: "This is London Broadcasting, the news and information voice of independent radio.
"Welcome to LBC, it's six o'clock, October the 8th. My name is David Jessel, this is the Morning Show and here is the news."
That was the start of commercial radio in the UK, a sector which now has over 35million listeners.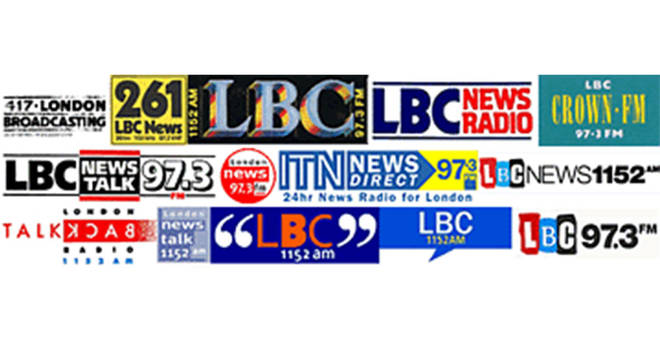 During the 46 years, LBC has been home to a number of household names, including Jon Snow, Bob Holness, Jeremy Beadle and Jeff Stelling.
The two people most closely associated with LBC are Steve Allen and Clive Bull. Steve has been a fixture on LBC for 40 years, covering every show on the station, while Clive joined in the early 1980s.
Here's a rare clip of a young Steve Allen reading the news.
Even Ed Miliband has a history with LBC - as a 15-year-old, he reviewed films and plays on Clive Bull's Young London programme as one of the fortnightly "Three O'Clock Reviewers".
Here's the first day's schedule on LBC.
Nowadays, LBC has more listeners than ever before with well over 2million people tuning in every week to presenters such as Nick Ferrari, James O'Brien, Shelagh Fogarty and Eddie Mair.