Hilary Benn Told Andrew What His Father Would Think Of Labour Today
14 January 2017, 08:09 | Updated: 14 January 2017, 09:04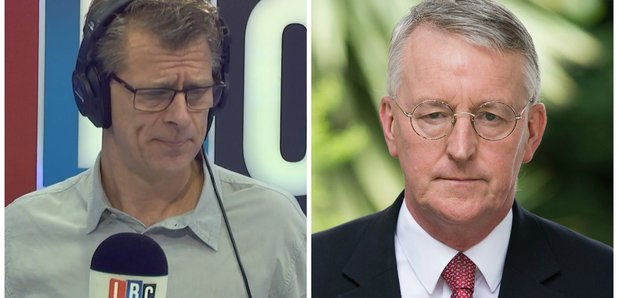 Labour MP Hilary Benn spoke to Andrew Castle this morning about what his father, Tony Benn, would think of the party today.
Andrew quizzed the MP about the call from parliament's Exiting the European Union Committee for the government to publish its Brexit plan by mid-February.
When finishing the interview, Andrew couldn't help but ask Hilary Benn what his father, MP and former Labour Cabinet Minister Tony Benn, who died in 2014, would think of the party today.
The MP, who is the Chair of the Select Committee on Exiting the European Union, said: "He brought us up to take a great interest in the world and it is a time of great turmoil and change, not just in British politics, but in Europe and if you look at what is happening across the Atlantic.
"I think what he would say is that in the end it's the values that you've got, those are, in a sense, timeless, but you have to apply the values that you believe in to the challenge and the circumstances that you face.
"He was always an optimist and he was always very keen on encouraging people, and i'm an optimist too, because if we do the right things and we have the right values then we'll see our way through.
"These are difficult and troubling times for people and we see that reflected in the way in which the election is being fought, and how people are voting. it's the job of politics to come up with answers to the problems people feel they face."
Andrew then asked: "And Corbyn isn't at the moment?"
Mr Benn continued: "No I don't say that. We are working very hard, all of us. Our job is to support Jeremy in being successful is persuading the British people to put Labour in government once again, but we have a big challenge on our hands."