Andrew Pierce: How Dare MPs Vote Against Article 50
28 January 2017, 08:52 | Updated: 28 January 2017, 09:25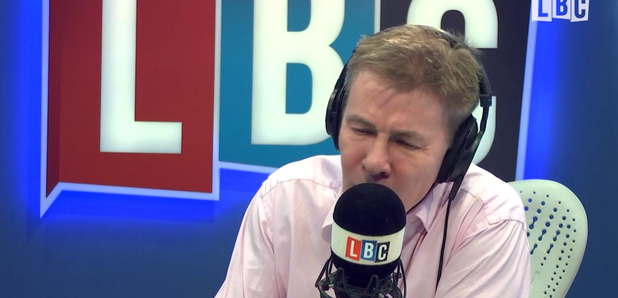 The LBC presenter was not happy about the prospect of MPs defying the referendum result and voting against triggering Article 50.
On his Friday evening show Andrew was discussing the Labour MPs who are planning to defy Jeremy Corbyn's three-line whip and vote against triggering Article 50.
The LBC presenter was less than impressed by the notion. He said: "Article 50 is just the mechanism that triggers the process. Then there can be many more opportunities for debates."
He went on: "I am saying how date MPs say to the electorate 'you may have voted to leave the EU, i couldn't care less, I'm voting against triggering Article 50', which means we cannot even begin the process.
"Isn't that the worst sort of arrogance? 'We know best, we know better than the ignoramuses who voted to leave'. I voted to leave, you probably know that, I would be making this point if I was on the other side of the argument.
"Politicians are regularly, frequently, on the wrong side of public arguments, and here they'll go again. They will pay a heavy price, in my view, at the next general election if they refuse to listen to what the public have said.
"It's the first referendum on the EU since 1975, the first opportunity, and we've said we want out, so why should MPs stop it?"