This Is How You Could Keep EU Citizenship After Brexit
10 November 2016, 11:19 | Updated: 10 November 2016, 14:11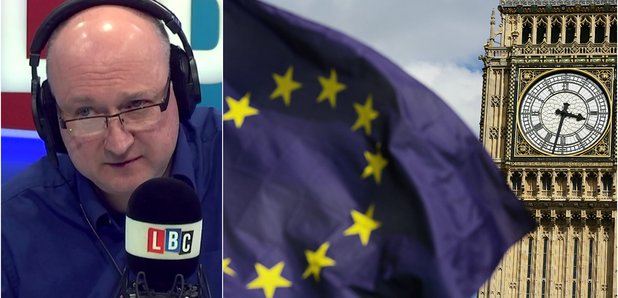 Do you want to keep your EU citizenship, even after Brexit? Clive Bull found out exactly how you could do that.
Charles Goerens, an MEP from Luxembourg, has tabled a motion to create Associate EU Citizenship, allowing people from countries who have left the EU to continue to enjoy the benefits.
He spoke to Clive Bull to explain how it would work.
Mr Goerens told LBC: "The idea is simply to guarantee for those who want it some of the same rights they had as full EU citizens.
"Including the right of residence in the EU, to be able to vote in European elections and be represented by an MEP. That's the idea behind it."