Darren Adam On Corbyn: "This Is The Final Straw"
13 January 2017, 10:17 | Updated: 13 January 2017, 10:21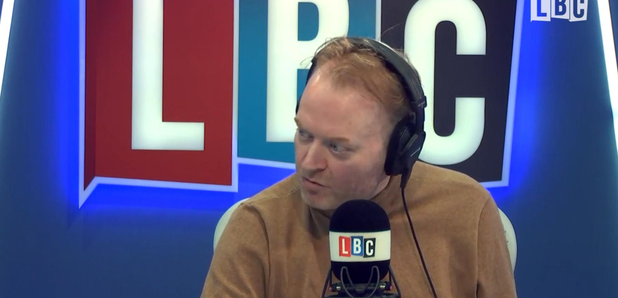 Speaking about Jeremy Corbyn, long-time Labour supporter Darren Adam said an alleged plan to ban petrol cars was the "final straw" for him.
The LBC presenter told his listeners that he has cancelled his Labour membership after a series of proposals from the Labour leader left him with a lack of confidence in the party.
He noted that the most recent, the final straw, was the alleged plan to ban the sale of petrol cars in the UK in a bid to transform Britain into a 'low-carbon nation'.
Darren said: "I probably would vote Labour, I want to vote Labour, I do, and as I said to a previous caller, if Jeremy Corbyn becomes the next prime minister, I'm not going to have my head in my hands, saying it's a disaster.
"However, I look at the way the Labour party is being run and I find it increasingly difficult to be someone who considers themselves a supporter of the Labour party as it is just now.
"That's why I cancelled my direct debit when I talked about seeing this nonsense about banning petrol cars.
"A friend of mine on Facebook said "oh yeah, that would be the final straw for someone like Darren, being such a petrol head" and I said "well yes it is".
"The operative words there are 'final straw'. It's not as if I was some unambiguous supporter of everything Jeremy Corbyn said and did before he came up before he came up with this mad idea.
"It was metaphorically the final straw for me, there have been many other metaphorical straws."