"Naz Shah's Appointment As Shadow Equalities Minister Shows Labour Don't Care About Jews"
11 July 2018, 08:18 | Updated: 11 July 2018, 08:27
This Jewish caller told LBC that Labour appointing as Shadow Equalities Minister an MP who was suspended two years ago in a row over anti-Semitism shows the party doesn't care about the feelings of Jews.
Naz Shah was barred from party activity for three months in 2016 while an investigation into comments on social media was carried out.
She conceded that her posts on the Israeli-Palestinian conflict were anti-Semitic and "ignorant".
But yesterday, Jeremy Corbyn appointed her as shadow minister for women and equalities as he announced appointments to fill vacancies and maternity cover in his frontbench team.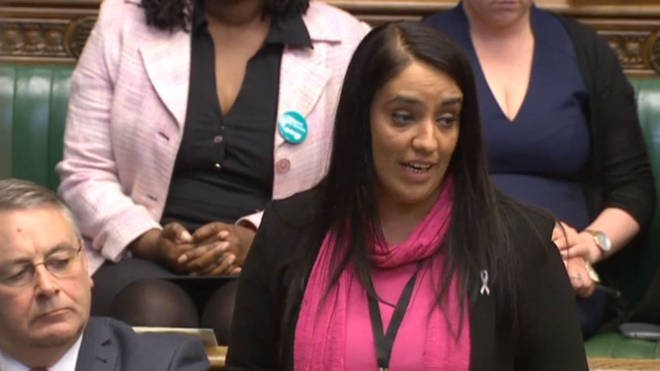 Martha called Darren Adam to say that this appointment shows Labour are not serious about clamping down on anti-Semitism.
She said: "It shows that they don't really care and they're not willing to make changes internally to show the Jewish population that they do matter to them.
"I have a lot of friends who volunteer for the Labour Party and they feel really lost and don't really know who to vote for.
"They feel that they can't vote for this party because they don't care. They're willing to make the same mistakes over and over again without even thinking about the consequences."