Katie Hopkins Has A Message For Diane Abbott
5 February 2017, 12:59 | Updated: 5 February 2017, 13:45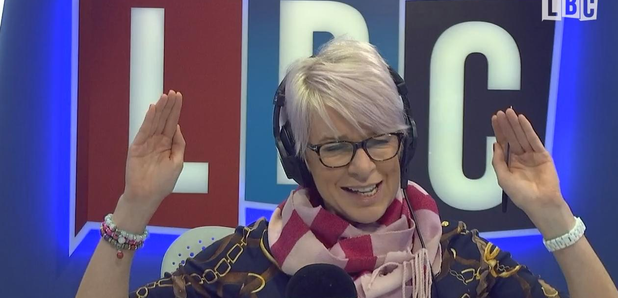 Diane Abbott missed the Article 50 vote because she had a migraine and Katie Hopkins is not happy.
On her LBC show this morning Katie Hopkins expressed her dismay at Diane Abbott's absence from the Article 50 vote.
She said: "She managed to miss the most important vote in the history, I would suggest, of my time following politics. She managed to have a migraine and not be there to vote that we should leave the European Union.
"Corbyn had a three-line whip on it. Everyone else was told you either show up and vote, or you decide to leave your job. Diane Abbott managed to get away, it seems, with saying she had a migraine.
"Now, I would say, unless you're in intensive care, that's probably sick, bit like a freelancer. You're only not showing up if you're in intensive care.
"That's the only reason you missed that vote on Brexit. I would say, to vote with your constituency is cowardice because that is just protecting your job. You care more about the job than you do about democracy, that's cowardice.
"But the biggest cowardice of all, far worse than to vote against the will of the people, is not to vote at all.
"Diane Abbott you are truly morally repellent. How you think you can stay in your role, is beyond me. How you think you are going to be on a sofa any time soon, lecturing us about democracy, I really don't know.
"Maybe it was the vote that made you feel ill? I can tell you from myself your face on my TV has a very similar effect. Go home, stay home, get out of the Houses of Parliament, stop snivelling around Corbyn, and go and find something you can stand up for that you do actually believe in, other than your own self-interest."