Israeli Prime Minister Spokesperson Says Israel Isn't Interested In War
12 May 2018, 12:57
The spokesperson for Israeli Prime Minister Benjamin Netanyahu told Matt Frei Israel doesn't want war with any of its neighbours.
David Keyes, the spokesperson for Benjamin Netanyahu, says that while Israel doesn't want war, the Iranian regime does.
"We don't want war at all but unfortunately Iranian regime aims are expressly to wage war to annihilate Israel and that's what they're doing, sometimes patiently, sometimes covertly, sometimes overtly, but their their intention has not changed at all," he said.
Tensions between the two countries rose when Trump pulled America out of the Iran nuclear deal.
Israel blamed Iran for targeting its troops in the Golan Heights, but retaliated by firing back at an Iranian logistics headquarters.
The exchange is the most significant encounter between the two enemies.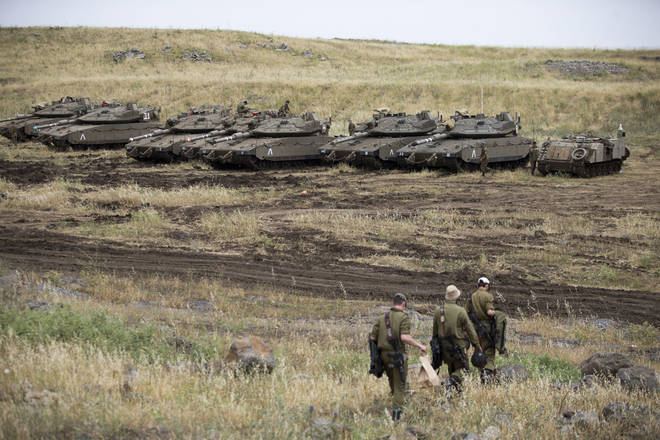 "What you're calling an aggressive military policy, I would call it restrained policy in order to defend our citizens from annihilation," Mr Keyes said.
"So a bit a bit different nomenclature that I would use there.
"It's not up to Israel to decide who leads the countries a few thousand miles away from it. 
"What is necessary is that we look at reality as it is not as we wish it to be we wish that there was an Iranian leadership that was desirous of peace, whose hand was outstretched in peace as is ours, who didn't call for our annihilation, who didn't attempt to gobble up the Middle East and impose theocratic dictatorship.