Nobody Knows What You Stand For, Matt Frei Tells Home Secretary
18 July 2017, 09:36
Matt Frei challenged Amber Rudd to explain what the Conservatives actually stand for after the Home Secretary tried to change the subject to Jeremy Corbyn.
Ms Rudd said that nobody knew what the Labour leaders stands for after he rowed back on a promise to write off student debt.
But standing in for Nick Ferrari on LBC, Matt told her: "No one has any idea what your government stands for on quite a few issues."
The Home Secretary challenged him to pick and topic and he said: "Brexit, for instance. What exactly do you stand for on Brexit?
"I really don't have a clue and I don't think most of our listeners do."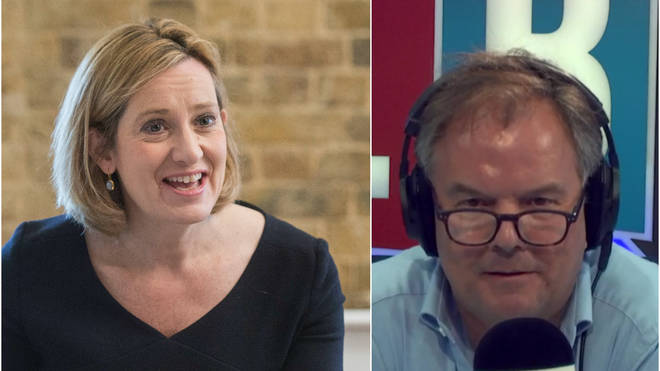 Ms Rudd said their position was to leave the EU by the agreed timetable, but Matt interrupted: "I'm talking about the nitty-gritty here. We know about leaving the European Union.
"What about soft Brexit vs hard Brexit? Single market? Customs union? It all seems to be up in the air at the moment."
But the Home Secretary insisted: "No. It's not up in the air at all, we've got a very clear plan to make sure that we have the widest possible access to the single market, that we're not going to have a cliff edge.
"We're going to make sure that we protect employment, we protect businesses."