The A-Z of 2017. J,K,L.
28 December 2017, 20:46 | Updated: 30 December 2017, 20:40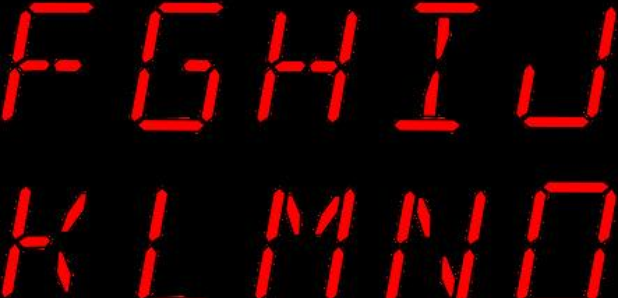 J,K,L.
J
Died
J Geils, rocker
Al Jarreau, jazzer
Boris Johnson of the F.O.
Clifton James, Sheriff Pepper, James Bond
Joni Sledge, Sister Sledge
Joel Joffe, Mandela defence lawyer
Anthony Armstrong Jones, photographer
Jerusalem – Trump declares capital of Israel (T)
Boris Johnson
Jobs, jobs, jobs (T)
Anthony Joshua beats Wladimir Klitschko
Jogger attack on Putney Bridge
Javanka, Steve Bannon's name for Jared and Ivanka (T)
Judges: "enemies of the people" , Daily Mail front page rant
Jean-Claude Junker
Juno spacecraft pictures of Jupiter
Doug Jones, Democrat wins Alabama Senate seat (T)
Boris Johnson and the non (?) radioactive peach juice
Boris Johnson and the Russia spat
Stanley Johnson in the jungle
Jo Johnson and university "no platforming" threat
Journalism under attack (T)
Jeff Jones UBER president resigns
Jazz, 100th anniversary of first jazz record
K
Died
Christine Keeler, Profumo affair
Kim Jong-Hyun, K-popper
Gordon Kaye, actor, goodbye goodbye
Bernard Kenny, stabbed trying to protect Jo Cox
Helmut Kohl, former German Chancellor
Adnan Khashoggi, arms dealer
Kim Jong-nam, N. Korean leader's half brother
Kepler-90i, new planet discovered in solar system
Knee-gate, Julia Hartley-Brewer accuses Michael Fallon of touching
Knee, taking the: US football stars protest police violence (T)
Jared Kushner (T)
Kim Jong-un (T)
Knightscope K5 anti-homeless security robot bullied of San Francisco streets
Harry Kane, top goal scorer in calender year
KKK (T)
Kensington and Chelsea Council, Grenfell Tower fire
Kaspersky, anti-virus software, Russian exploit warning
Travis Kalanick, UBER CEO resigns
Kiri Te Kanawa, soprano, retires
Robert Kelly, professor interrupted by his children on live TV
Peter Kay cancels tour
Kitchen rolls, "beautiful, soft" Trump throws to Puerto Ricans after hurricane (T)
Colin Kaepernick, NFL, takes a knee during US national anthem (T)
Keystone XL pipeline, Trump v native Americans (T)
L
Died
Jerry Lewis, comedian
Las Vegas country music festival shooting
Martin Landau, actor
Jake LaMota, boxer, "The Raging Bull"
Victor Lownes, Playboy executive
"The largest audience ever to witness an inauguration, period" (T)
"Little rocket man" Kim Jong-un (T)
London Bridge attack
London Zoo fire
Lettuce shortage
Richard Leonard, new leader Scottish Labour Party
John Lewis gender neutral clothes
Lost documents from National Archives re. Falklands, Northern Ireland etc.
Laptop ban on lanes (T)
La La Land wins best picture Oscar, then didn't in envelope mix up
Las Vegas shooting
Lord's Prayer, Pope's re-translation
Lloyds Bank, last government shares sold
Vera Lynn releases hit new album at 100