Farage Shuts Down Caller Who Says People Voted Brexit To "Deport Migrants"
17 October 2018, 19:36
Nigel Farage hit back at this ranting caller as she claimed everybody who voted Brexit did so to "ship back migrants the next day".
Lydia in Leeds fumed at the LBC presenter, also arguing prices would "rocket" once Britain leaves the EU.
The row was sparked as Nigel presented his weekday evening show from the EU Parliament in Brussels.
Theresa May met EU leaders in a bid to get Brexit talks back on track.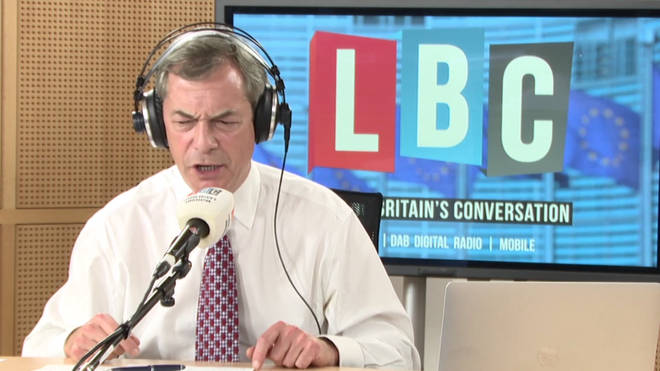 But, it was when Lydia made claims about the reason people voted Brexit Nigel came most animated.
"People who voted for you thought that everybody in this country who had come here as migrants were going to get shipped back the following day," she boomed.
"No they didn't!" Nigel quickly retorted, "no they didn't, no they did not - that is utter, complete rubbish."
It was an exceptionally fiery exchange - and you can watch it in full above.