Nigel Farage Puts Things Straight With Romanian Caller Over Staying In The EU
26 June 2017, 21:13 | Updated: 27 June 2017, 06:57
The caller, who came from Romania and is staying in the UK, accused Farage of saying that "he should go".
The caller Sylvie said: "I left my country when I was 24. I've been paying taxes all five years. All of a sudden, people like you say 'you say you should go'".
Farage replied: "When have I ever said that?"
He went on to make things clear: "We have people like you who come here, work hard, pay taxes and obey the law, great! Equally there are too many people who've come to the United Kingdom and paid too little tax, and perhaps not obeyed the law.
"I think overall, we've allowed too many people in."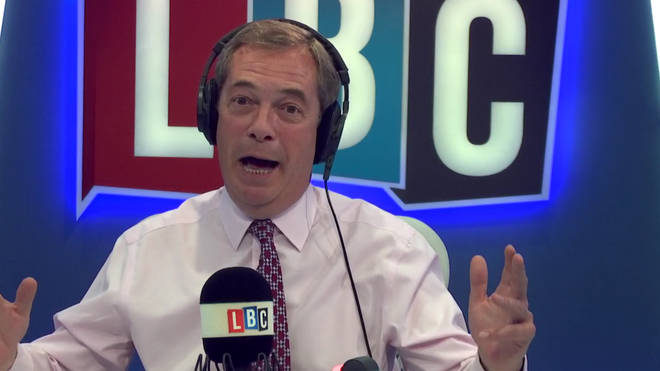 He also stressed that "there needs to be a cut off date at some point, after which you don't have the automatic right to be able to have settled status in this country."
Sylvie explained he didn't want to jump through hoops, but finding out he had been in the UK for five years,
Farage said that "he is in a great position."
Watch the clip above.