Nigel Farage Rules Himself Out Of Fresh Ukip Leadership Bid
19 February 2018, 20:12
Nigel Farage has ruled himself out of standing in Ukip's latest leadership contest, telling his LBC listeners: "I wouldn't even consider it".
The LBC presenter and Ukip MEP said his interest in the party was "the lowest it has ever been" in 25 years.
It's after Ukip members voted to sack leader Henry Bolton at an extraordinary general meeting in Birmingham on Saturday.
Gerard Batten has taken over as interim leader with a leadership election due to take place within 90 days.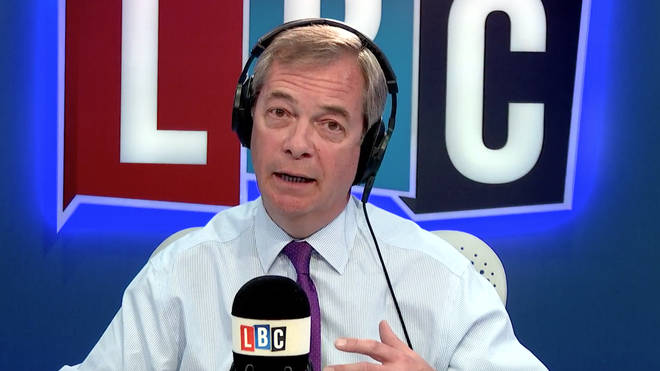 Following a weekend of speculation that Nigel could be preparing a return to frontline politics, he used his LBC show dismiss such rumours.
He said: "I would say to those of you who think I'm going to come back as Ukip leader in this contest - I wouldn't even consider it.
"The party needs to reform fundamentally or it will continue to flatline."
Nigel criticised the party's "amateur" NEC and called on Ukip to reform the way in which it's organised and raises money.
He added: "Ukip now frankly is in need of very radical fixing".