Nigel Farage Teases Britain's Reaction To The KFC Crisis
21 February 2018, 20:34
Nigel Farage has one burning question for the country after many Brits were left distraught by the sudden closure of hundreds of KFC branches.
The fast-food chain had to temporarily shut hundreds of restaurants across the country after a supply problem with the chicken - with just under 300 still closed.
The operational issue led to wide-spread panic with police in London and Manchester urging Brits to not ring them about the closures.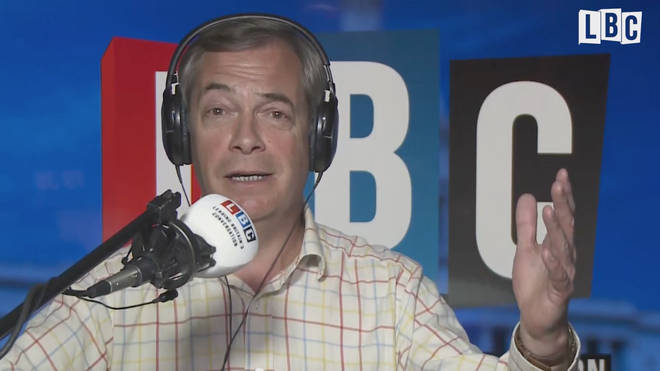 The revelation left Nigel Farage with one burning question: "What has become of the country if we are so reliant on takeaway fried, Kentucky chicken?"
"Maybe, just maybe, something has gone wrong with our national diet."
Broadcasting from Washington DC, the LBC presenter reassured listeners that the same issue was not impacting KFC's stateside - because Trump wouldn't let it.
He quipped: "There's no shortage here.
"The President, who is a KFC fan, would never, ever, allow it.
"It couldn't happen!"