Nigel Farage: Terrorism Is Changing The Way We ALL Live Our Lives
17 August 2017, 20:36 | Updated: 22 August 2017, 09:52
Terrorism is changing the way we live our lives whether you like it or not, says Nigel Farage.
The LBC presenter was reflecting on recent atrocities following the terror attack in Barcelona on Thursday.
At least 13 people were killed when a white van drove into crowds in Las Ramblas - a popular tourist hotspot.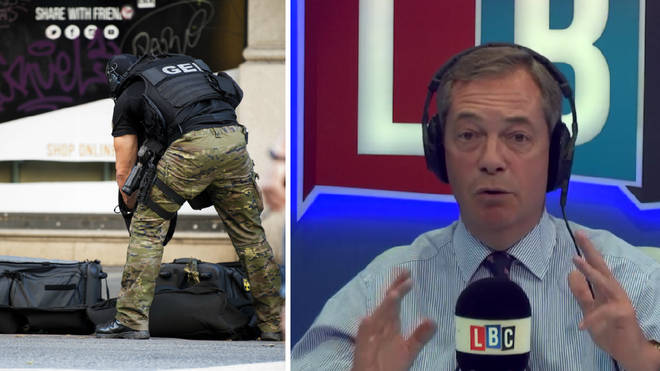 - Barcelona Terror Eyewitness Saw White Van Driving At "100kph"
It's the latest in a number of recent attacks in Europe - which left Nigel pondering how on earth do we protect ourselves?
"I'd love to think we could get on with life as normal," he said.
"But even here in London, the capital city of this country, we've now reduced the numbers of days that we do Changing of the Guard outside Buckingham Palace and they now have a full armed escort with them.
"So it's all well and good saying we mustn't allow terrorism to change our way of life, to some extent it is already.
"Any of you that are going abroad this year through Britain's airports or airports anywhere, know that we have to strip off now and take virtually everything off."
He finished: "So our way of life is being changed."