The Old Order Wasn't Working, Trump Will Be Great, Says Farage
20 January 2017, 07:12 | Updated: 20 January 2017, 07:19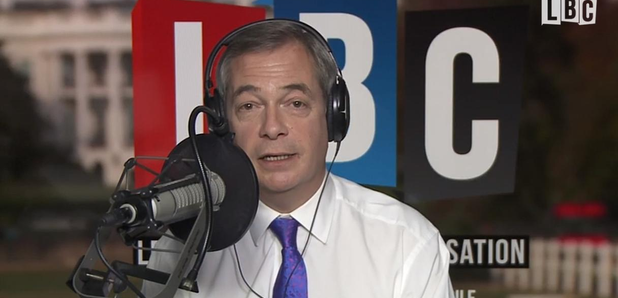 Nigel Farage told LBC that Donald Trump is going to be great for America and great for Britain as the old regime was simply not working.
Speaking on his LBC show live from Washington DC on the eve of Mr Trump's inauguration, the former Ukip leader was very much looking forward to America crowning their 45th President.
He said: "When you make a big change, then necessarily risk comes with it. And yes, a whole team of people are taking over who've never been in elected politics before.
"But the old order wasn't working. It wasn't working for ordinary Americans and it was leading them and us into too many needless foreign military interventions.
"I think this is a whole different approach. It's an approach that will suit our country. It will be an opportunity for us to strike out and do trade deals.
"I think it's going to be great. I think it's going to be huge. I wish him well. I'm pleased I'm going to be there."