Political Correctness Is Leading To The Death Of Londoners: Nigel Farage
5 April 2018, 20:50 | Updated: 6 April 2018, 11:08
Political correctness is playing a major part in the spiralling murder rate in London, Nigel Farage has said.
The Met Police says it is investigating 55 suspected murders in the capital so far this year.
Several of those have occurred in the last few days, with two people dying in east London night.
Sadiq Khan has blamed cuts to services on the frequent killings, but admitted to LBC he hadn't yet met any of the recent victims families.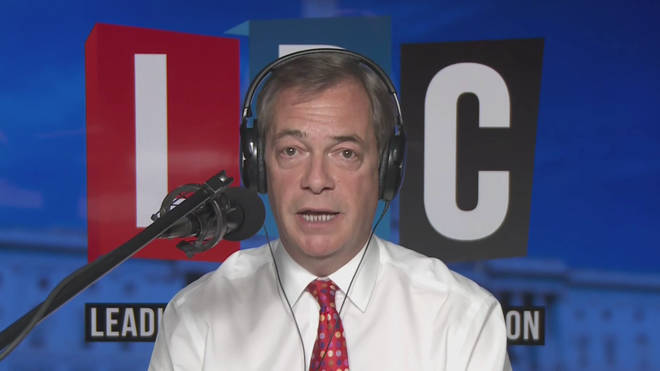 Giving his take live from Washington DC, Nigel said: "Theresa May was Home Secretary for a very long time, the longest serving for 150 years.
"She did in the early years have crime that was falling, which meant she felt more comfortable to cut back the size of the police force.
"But she very much introduced political correctness in policing."
"We now have 900 Metropolitan Police officers dealing with hate crime."
The LBC presenter added: "Words can hurt people and upset people and make them feel exclude
"But where are the priorities?"