Pro-EU Caller Sends Nigel Farage Flying Back In His Chair
5 March 2018, 20:26 | Updated: 5 March 2018, 20:30
When this pro-EU caller wanted to accuse Nigel Farage of "encouraging hate speech", the LBC presenter literally flew back in his chair.
Anthony from Bromley was not happy with Nigel Farage's stance on Brussels, claiming he was "trying to divide everybody" and it was "totally wrong".
The moment occurred after Italy saw a surge in support for populist parties in its election over the weekend.
The eurosceptic Five Star Movement and anti-immigrant League parties had success at the polls.
This sparked a fiery debate between Nigel and Anthony after the LBC presenter welcomed the rise of eurosceptics in Italy.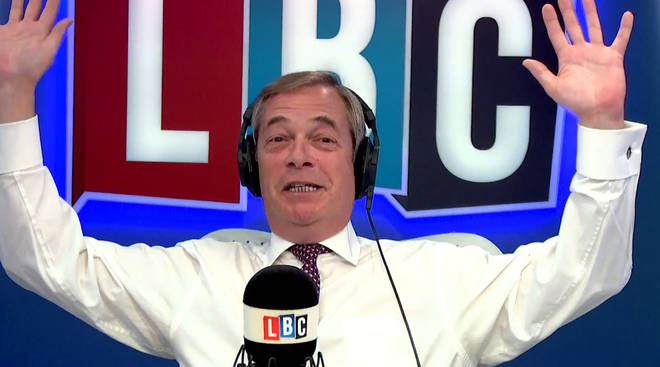 - Italy election: Populist parties claim right to govern after poll stalemate
At one point the caller said: "What you're trying to create are not going to be democracies.
"It's going to be like facist dictatorships."
The bold accusation left Nigel aghast, as he responded: "How dare you, how dare you!"
"When have I ever suggested that I wanted a facist dictatorship?"
It's a call that left Nigel very animated and you can watch it in full above.