Has Sadiq Khan Had "Bantz" With Theresa May?
20 December 2016, 19:04 | Updated: 20 December 2016, 19:19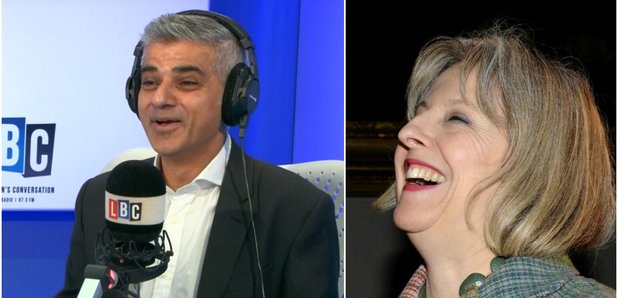 Iain Dale asked Sadiq Khan about his relationship with Prime Minister Theresa May and got a rather surprising answer about "banter" with the PM.
After the London Mayor defended May's decision to spend more than £900 on a pair of leather trousers, Iain asked how close he was to her.
The answer left both Iain and Sadiq laughing!