Brit tourist rushed to hospital after being bitten by extremely venomous snake
23 January 2023, 09:00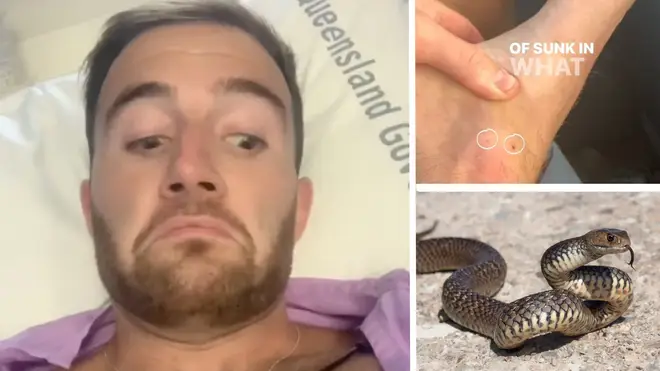 A British tourist has been rushed to hospital after being bitten by what's thought to have been a strongly venomous snake.
The man, called Ben, was visiting Fraser Island in Queensland, Australia, as he walked barefoot through long grass before being bitten.
He recorded his ordeal on the social media app TikTok, in which he tells viewers how he crashed his drone into a tree when he was trying to record the area.
He went up to retrieve the drone by walking through long grass.
"I had to walk back down through this patch of grass and I stepped on something dark and I felt something hit my ankle," he said, finding two wounds at his ankle.
TikTok users believed he might have been bitten by a brown snake, a highly venomous animal that is the most deadly snake in Australia in terms of bite deaths.
Read more: Sunak ordered to 'come out of hiding' and end 999 strike as ambulance workers walk out for third time in five weeks
"I got back to the truck, saw the fang marks and then it sort of sunk in what had happened. We had no signal," he said.
With the help of another tourist, he was able to get down the beach to phone reception and call for help.
A helicopter airlifted him out to hospital.
Luckily, it's thought he was bitten but that the snake did not release any venom – a dry bite.
They are still painful but there should not be any further problems for the tourist.
But Australians were quick to point out that the Brit should have taken more care in the bush.
They were stunned he had walked through the scrub barefoot and said the attack could have easily been avoided.