Moment Moped Robbers Mug 64-Year-Old Man For His Rolex
20 September 2018, 11:56
This is the moment moped robbers threatened a 64-year-old man with a knife as they stole his Rolex watch.
The two suspects, both on a moped and forcibly removed the £25,000 watch from his wrist.
The incident happened on St John's Wood High Street at approximately 19:45hrs on Friday 7th September.
A number of people are believed to have filmed the incident. Police released one video, above, but they believe witnesses may have more footage.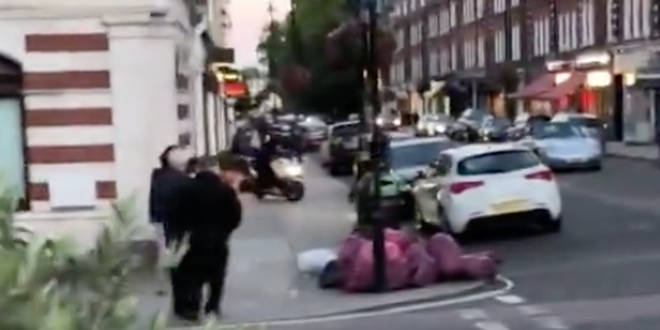 DC James Drummond from Westminster CID said: "This was a horrifying ordeal for a man just out enjoying a summer evening. He was confronted by masked men brandishing a large knife and they have forcibly removed his watch.
"They appear to have singled him out and deliberately targeted him for this watch and we need to catch them before they target anyone else. The street was busy with traffic and pedestrians and I would appeal to anyone who filmed this incident or took photos to contact police."
Anyone with information or footage concerning this robbery attack is requested to call 101 quoting CAD 6669/07SEP18.