Police Stand Down After Reports Of Gunfire In Oxford Street
24 November 2017, 17:04 | Updated: 24 November 2017, 18:45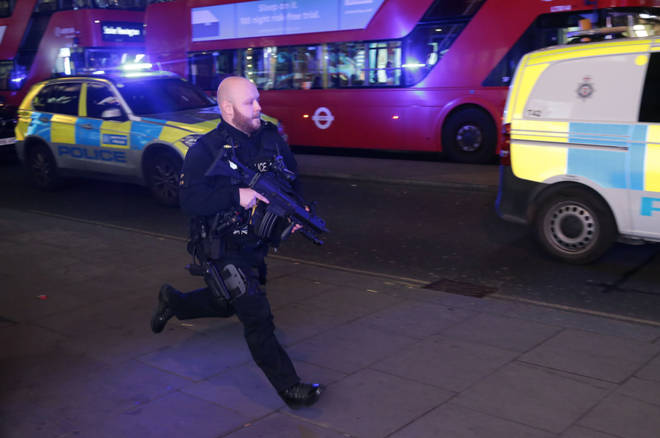 Armed police have been stood down following multiple reports of gunfire in Oxford Street and Oxford Circus Tube station.
Police responded as if the incident was terrorist related and had urged people to take cover inside buildings.
However, officers found no suspects, gun shots or casualties and the incident is now over.
Patrick was shopping for Black Friday deals in Urban Outfitters on Oxford Street when he heard "loads of screaming".
He told Iain Dale: "All of a sudden there was a stampede of people running down the stairs, so it was quite scary.
"Everybody calmed down a bit, went upstairs to see what was happening and all we saw was loads of blue lights.
"They shut the store down."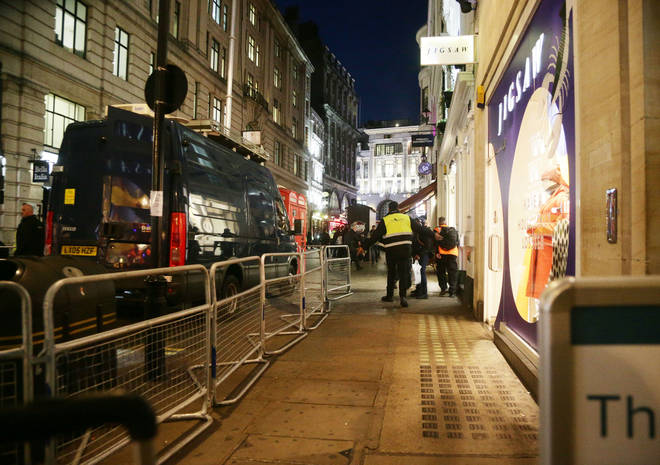 Bond Street and Oxford Circus Tube stations were closed, but have both now been reopened.
British Transport Police says it has received one report of a woman sustaining a minor injury when leaving Oxford Circus station.
There are no other reported casualties.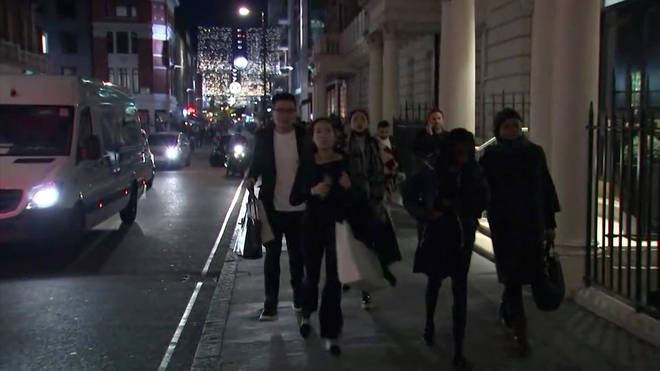 A statement from The Met read: "At 16:38hrs on Friday, 24 November police started to receive numerous 999 calls within a short space of time reporting shots fired in a number of locations on Oxford Street and at Oxford Circus underground station.
"Given the nature of the information received, the Met responded in line with our existing operation as if the incident was terrorism, including the deployment of armed officers.
"Officers working with colleagues from British Transport Police carried out an urgent search of the area. No causalities, evidence of any shots fired or any suspects were located by police.
"Some cordons remain in place and additional officers remain on duty in the West End to reassure the public. We thank the public for their patience and assistance during our response.
"If you see anything suspicious dial 999 immediately."