Police Hunt Robbers Who Stole £1.8m Of Jewellery In Forest Gate Heist
25 August 2017, 07:35 | Updated: 25 August 2017, 08:03
Robbers escaped with £1.8million of jewellery after burrowing into the shop through a hole in the wall.
Asian gold and diamond necklaces, bracelets, pendants and earrings were taken during the raid on Joyalukkas on Green Street in east London.
The raid took place between 3am and 6:40am on Monday 10th July. The incident was reported to police when shop staff arrived at work and found the store in disarray.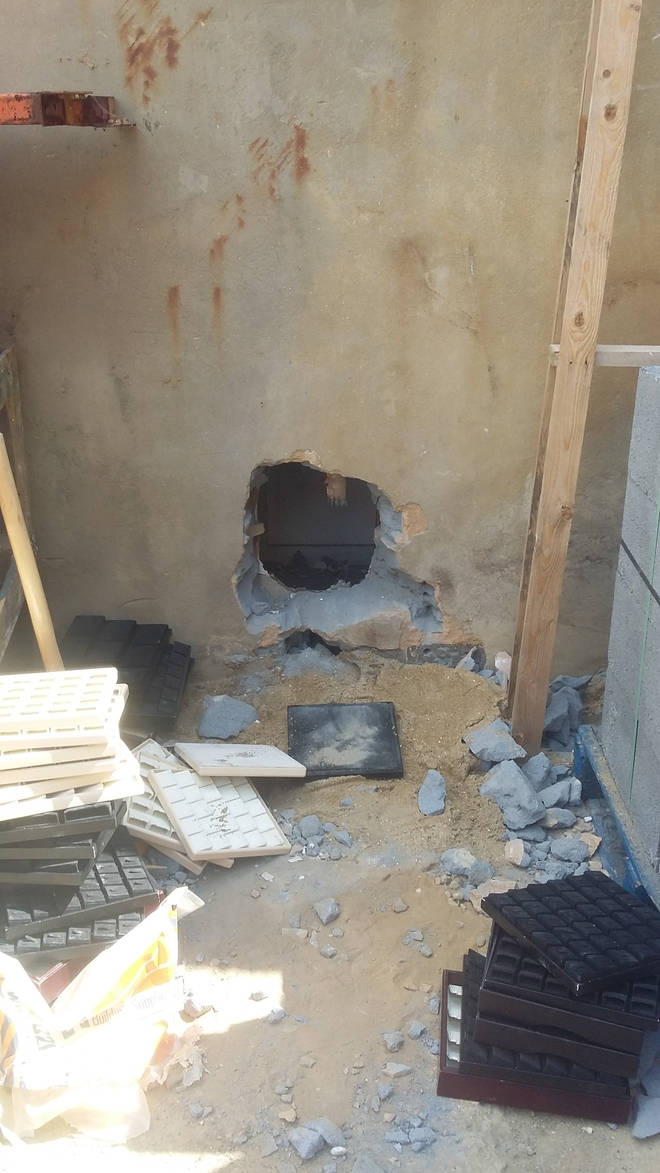 Eight suspects are believed to have been involved - with three entering the shop and the rest acting as lookouts.
The three men used a sledgehammer and a crow bar - left at the scene - to create a hole in the rear of the shop. Once it was large enough, they crawled inside and spent more than three hours inside, gathering the jewellery from drawers and counters.
They then left via the hole and are believed to have climbed a wall into a builders' yard behind the shop before making off towards Plashet Road. The remaining suspects acted as lookouts, three of whom watching the shop from 5pm on Sunday 9th July until the raid was complete.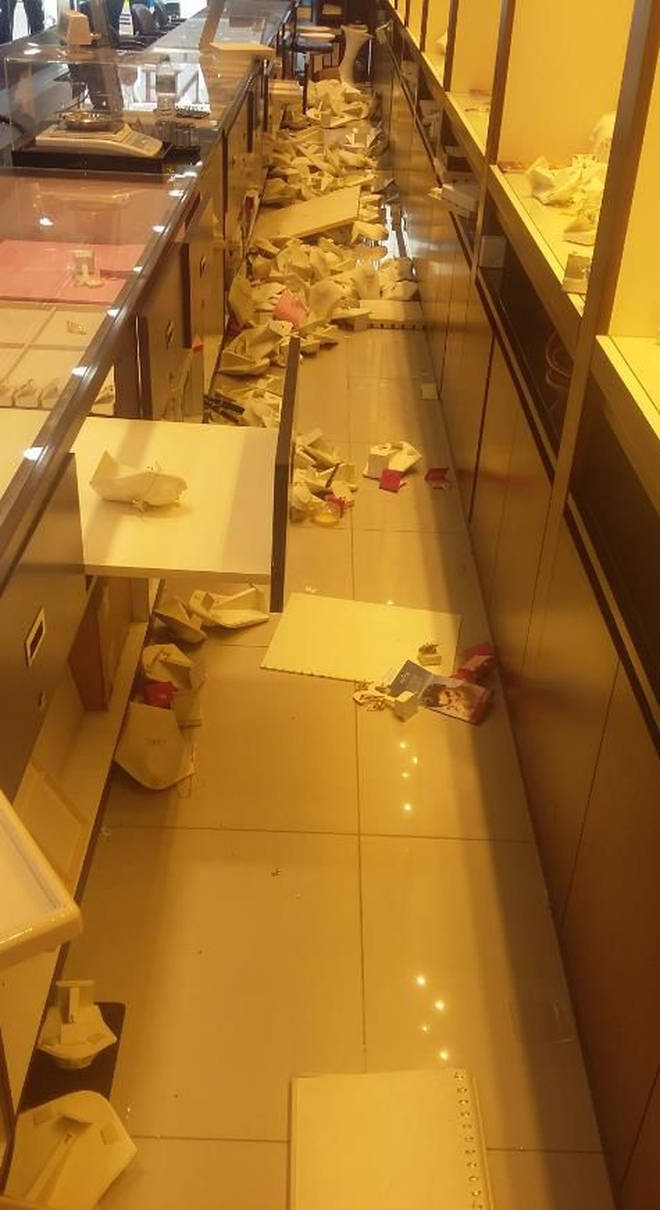 Detective Chief Inspector Andy Pallett said: "This was an meticulously planned and audacious raid on a jewellery shop with £1.8million of items stolen.
"While we think it only took the suspects around 20 mins to make the hole, it must have been noisy work and we would appeal for anyone who heard or saw anything suspicious to contact us.
"Likewise several men were hanging around the area for a number of hours before the raid. One wore a distinctive pink hoody - do you recognise anyone from the images we have released today? Or did you see them that day? The area was busy with shoppers and passers-by. If you have any information no matter how small, please come forward."
Officers would also like to hear from anyone who might have been offered items of jewellery for sale in the days or weeks following this incident.
There have been no arrests at this stage and enquiries continue.
Anyone with information is asked to contact Newham CID on 020 8217 5414 or call Crimestoppers anonymously on 0800 555 111. You can also tweet information to police @MetCC.