Man Suffers Severe Facial Injuries In Unprovoked Attack
19 January 2017, 09:52 | Updated: 19 January 2017, 09:53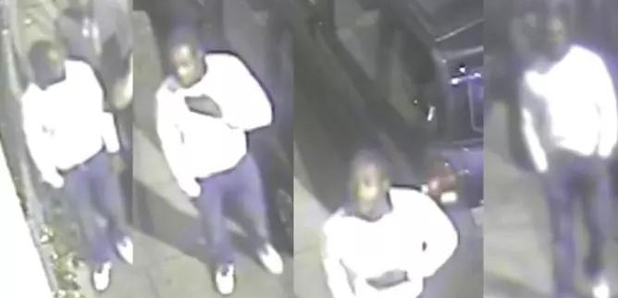 A 27-year-old was beaten and repeatedly hit in the face with a belt by two men in an unprovoked attack.
CCTV footage has been released by the Met Police in an attempt to trace the two men allegedly responsible.
The victim was walking along Three Colts Street in East London on July 3 2016 when he was approached by two black men.
A comment was made to the 27-year-old and when he turned around one of the men punched him in the face, causing him to fall to the floor.
One of the suspects then pulled out a belt and repeatedly hit the victim in the face with it.
Two of the victim's friends intervened and the suspects left the scene in an unknown direction.
The man suffered a fracture to his cheekbone and had to have an urgent operation to save his eye.
The motive for the attack is currently unknown as nothing was stolen from the victim.
One of the suspects has been described as a black man, aged between 28-32 with tied back braids.
The other is also described as a black man, between 28 and 30, with braided hair.
Detective Constable Ami Henderson, the investigating officer from Tower Hamlets' Community Safety Unit, said: "This was a vicious, unprovoked attack that has left the victim extremely distressed.
"This area would have been busy at this time as people left pubs and bars nearby. I would urge any witnesses or anyone with any information, no matter how small or insignificant it seems, to contact us so we can bring those responsible to justice."
Information can also be reported anonymously on 0800 555 111.
Police arrested a 24-year-old in connection with the incident on 13 October 2016 on suspicion of grievous bodily harm (GBH) with intent. He has been re-bailed to return on a date in mid-February.