Hunt For Cat Kicking Thug Spreads To Surrey
21 September 2016, 10:35 | Updated: 21 September 2016, 14:07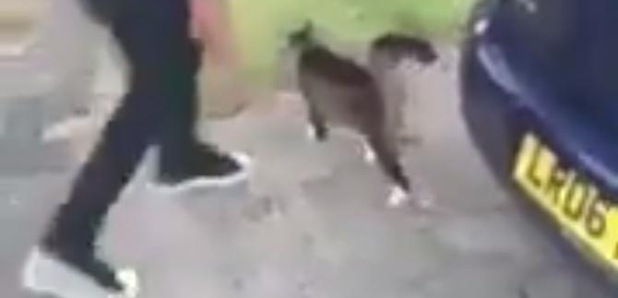 The hunt for the thug who callously kicked a defenceless cat in a video that has prompted uproar on-line, has taken a new turn after a suspect was eliminated from enquiries by police.
Sergeant Joe Simon From Lewisham police station originally shared the video on Twitter showing a suspect stroking a cat by a Volkswagen car.
The suspect then savagely kicks the defenceless animal, which is booted far out of shot. The clip has shared many thousands of times.
Metropolitan Police later arrested a 16 year old boy on suspicion of animal cruelty - but he was released after being eliminated from enquires.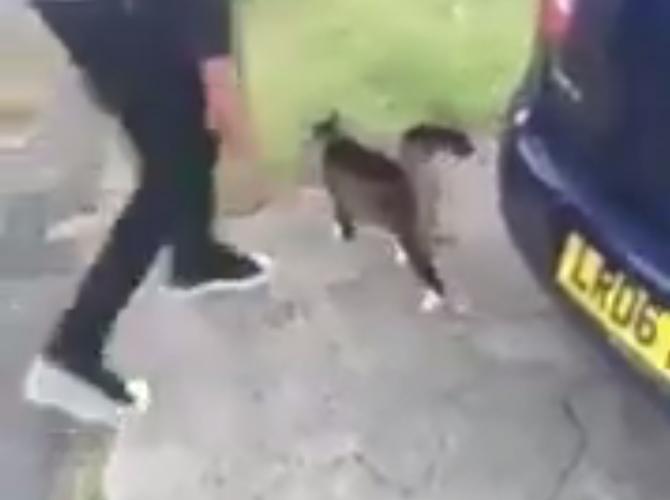 Now Surrey Police have taken up the mantle. They now believe the incident to have taken place on the evening of Wednesday 14 September in Bloomsbury Close in Epsom.
The cat, Tigger, an 8 year old moggy and dearly loved by her owner thankfully escaped without any serious injuries.
Investigating Officer, PC Laura Hardie, said: "This is a despicable act of cruelty on a families dearly loved pet and we are determined to trace the person responsible.
"If you recognise the individual in this image, witnessed the incident or have any information please get in touch with us."
Surrey Police is urging anybody with any information in relation to the incident to call 101 quoting crime reference number, 45160081672 or you can use the online reporting system found at https://report.police.uk/ and enter the reference number in the 'Additional information' section.