London Fire Brigade Appeal To Re-home Rescued Dog
26 May 2016, 15:00 | Updated: 11 August 2016, 10:03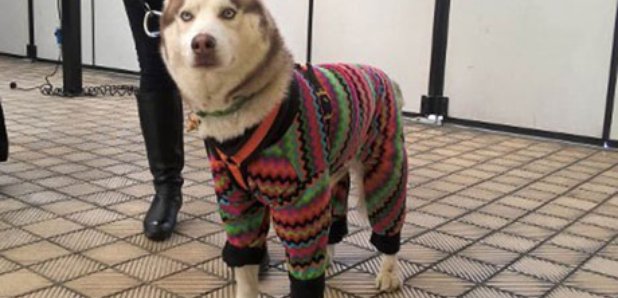 The London Fire Brigade and the charity Heart Welfare are appealing to find a home for rescued dog, Max.
Firefighters in Stanmore, North London saved the life of Max, a husky puppy, when he was run over by a bus in October last year. When the crew arrived to jack the bus up and release Max it didn't look good. Firefighter Llewellyn Legall said:
"I honestly didn't think he would survive.
"A vet was called to the scene to make him more comfortable and it was touch and go but somehow Max pulled through."
The cost of Max's treatment was £8,000, which incredibly the station helped to raise to get Max on the road to recovery.
Dog charity HEART took over nursing Max back to health and he's now ready to find a new home.
If you want to help Max find a new home then visit the HEART Facebook page for Max.