Sadiq Khan Tells Judge She Got It Wrong To Set Zombie Knifeman Free
28 November 2018, 11:38
The Mayor of London has told LBC a judge was wrong not to jail a man who repeatedly tried to smash a car window with a zombie knife.
18-year-old Joshua Gardner was been handed a suspended sentence for the attack in Croydon in south London in May. It was caught by a dashcam and the footage went viral.
As violent crime increases in the capital, LBC's Rachael Venables asked him whether he agreed with the decision.
Sadiq Khan said: "As a rule, I don't like to criticise judges because they see all the evidence and I don't. But in this case, I'm going to make an exception.
"I've seen the video, I saw it again yesterday. I was scared watching it, so I could only imagine what the person inside the car must have felt when somebody branding a zombie knife and using it in a threatening way, banging it against the window.
"I don't understand how it's possible for somebody in these circumstances to receive a suspended sentence.
"This is a good example of a case where the judge doesn't realise the impact it has on the public.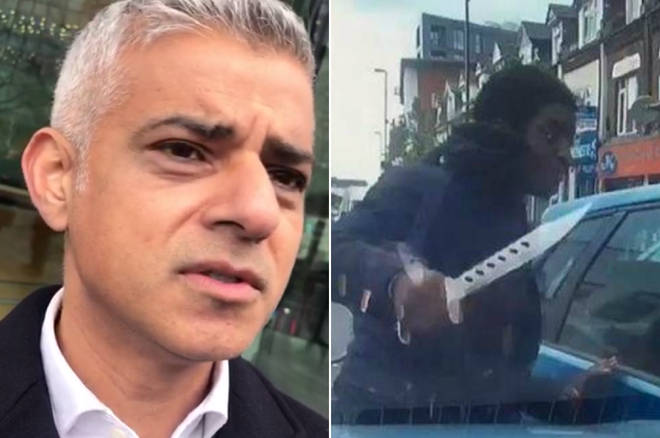 "On a daily basis, I'm encouraging the public to come forward and assist the police in helping us grapple the issue of the increase in violent crime. I'm encouraging on a daily basis for Londoners to be witnesses to crime.
"And where they see a situation where somebody branding a zombie knife in these circumstances is given a suspended sentence, it doesn't instil a great sense of confidence in the public.
"I'll be asking questions about how it's possible in these circumstances for somebody not to receive a custodial sentence."