Clumsy Criminal Busts Ankle In Nursery Break-In Fall
5 October 2016, 11:51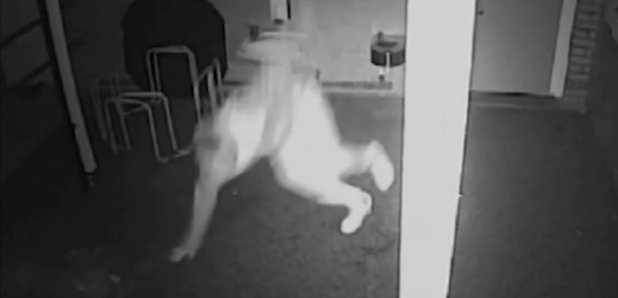 Three tablet computers were stolen when a man broke into a nursery in Lewisham - but he paid a price for doing it, hurting his ankle badly as you can see in this clip.
Monkey Puzzle Day Nursery on Bromley Road was the scene of the robbery, which took place at 4.03am on Thursday 14th April 2016.
The suspect enters through the rear of the premises but as he climbs down to the ground, something goes wrong and he hits the ground with a bang.
Moments later, he can be seen limping away.
Three Apple table computers were reported stolen in the break-in. The suspect is described as a black man with short hair and beard wearing a zipped hooded top, tracksuit bottoms and light coloured trainers.