Explosion On The Tube: Terror Incident At Parsons Green Station
15 September 2017, 08:51 | Updated: 15 September 2017, 11:22
There's been an explosion on a London Underground train at Parsons Green tube station.
18 people were taken to hospital following the incident on the District Line train.
The pictures tweeted at the scene show a Lidl shopping bag containing a white plastic bucket.
The Met Police has declared it as a terrorist incident, saying the device did not fully detonate.
A police statement read: "It is too early to confirm the cause of the fire, which will be subject to the investigation that is now underway by the Met's Counter Terrorism Command."
Twitter user Rigs tweeted: "Explosion on Parsons Green district line train. Fireball flew down carriage and we just jumped out open door."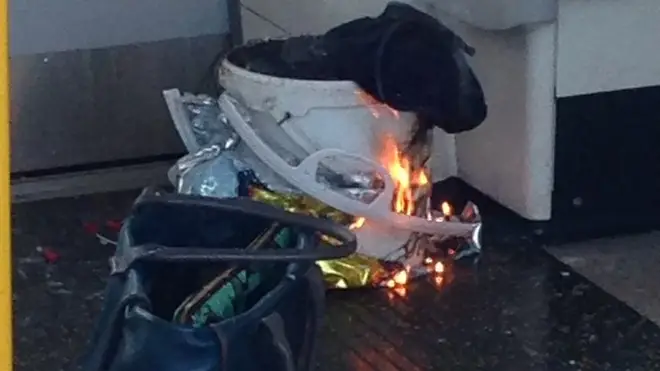 Eyewitness Richard Aylmer-Hall told the Press Association that some injuries were caused by the panic following the explosion.
He said: "I was blissfully reading my paper and listening to a podcast and suddenly the whole world charged past me down the platform, down the Tube.
"I was on the Tube, we had just stopped at Parsons Green, I was on my way up from Wimbledon towards Paddington and suddenly there was panic, lots of people shouting, screaming, lots of screaming.
"There was a woman on the platform who said she had seen a bag, a flash and a bang, so obviously something had gone off.
"It was an absolutely packed, rush-hour District Line train from Wimbledon to Edgware Road.
"I saw crying women, there was lots of shouting and screaming, there was a bit of a crush on the stairs going down to the streets.
"Some people got pushed over and trampled on, I saw two women being treated by ambulance crews.
"Since then, every emergency vehicle in London has gone past me, fire engines, ambulances, every type of police vehicle."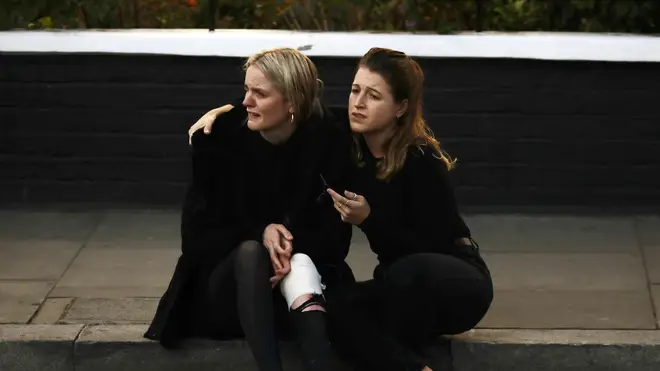 Peter Crowley tweeted pictures of the burns he received on his head.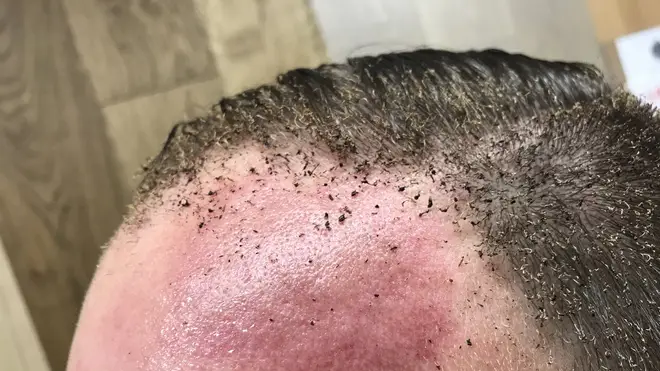 One passenger expressed her thanks to the man who rescued her from the stampede.
To the man that pulled me out of the pile of people on the stairs during the stampede at Parsons Green - thank you. Thank you so much.

— Katherine Manson (@KatherineManson) September 15, 2017
Natasha Wills, of London Ambulance Service said: "We were called at 8.20am to reports of an incident at Parsons Green underground station.
"We have sent multiple resources to the scene including single responders in cars, ambulance crews, incident response officers and our hazardous area response team, with the first of our medics arriving in under five minutes.
"Our initial priority is to assess the level and nature of injuries. More information will follow when we have it."
The District Line was suspended during the rush hour.