Lovely Moment Queen Ushers Flustered Meghan Into Car On Royal Trip
14 June 2018, 12:57 | Updated: 14 June 2018, 14:31
This is the lovely moment the Queen ushered Meghan into a car first after the Duchess of Sussex asked her: "What's your preference?"
The pair have been out in Cheshire for their first joint Royal engagement today, but it was long before royal protocol was broken.
As they headed towards a waiting vehicle, the 36-year-old appeared to get flustered over who should get into the car first.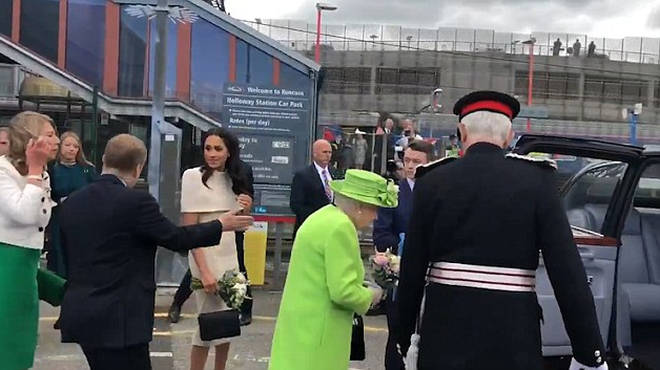 LBC's reporter Lucy Hough managed to capture the moment the Duchess offered to let the Queen enter.
But she then asked her grandmother-in-law: "What's your preference?".
The Queen then stepped back and allowed Meghan into the car, as she followed closely behind.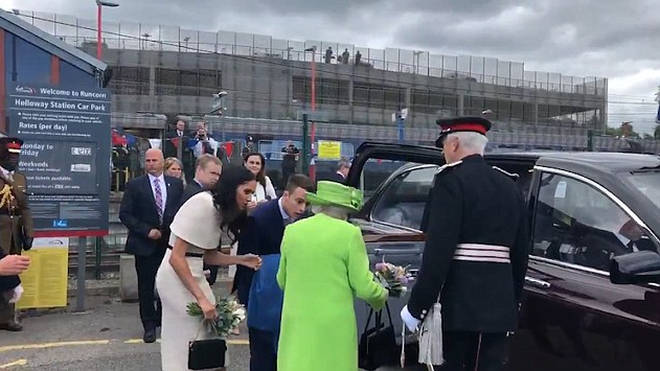 The pair travelled overnight on the royal train for today's engagements.
Their visit includes the opening of the Mersey Gateway Bridge and Storyhouse in Chester.
They arrived at Runcorn earlier this morning when Meghan revealed it was her first in the North.
Upon arriving she was greeted by the Lord-Lieutenant of Cheshire, David Briggs, who said to Meghan: "I understand it is your first trip to the north of England?"
"That's correct," she replied, "I'm very happy to be here".