'We could just sneak it': Tory MP still has hopes for next general election after local losses last week
10 May 2023, 07:20 | Updated: 10 May 2023, 07:25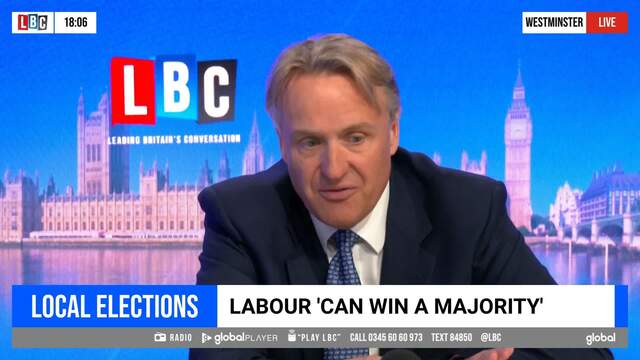 Tory MP Charles Walker unpacks 'ructions' cause by Liz Truss premiership to Andrew Marr
Tory MP Charles Walker said that Rishi Sunak is "beginning to make the necessary repairs" within the party as its members look ahead to the next election.
He started out by saying that when Rishi Sunak became Prime Minister, the Tories were 30 points behind in the opinion polls.
He told Tonight With Andrew Marr this was "deservedly so, given the hash we'd made of it over the summer and into the early autumn".
"He has halved that Labour lead, and if it goes along that trend, we're not going to do that bad at the next general election", he continued. "We could just sneak it."
The Tory MP went on: "I still think it's more than likely Labour are in the driving seat, but it's not over yet."
His comments come after the heavy Conservative losses of over 1000 seats during last Thursday's local elections.
Labour leader Sir Keir Starmer had said the party is "on course" for a Labour majority at the next general election, while Lib Dem leader Sir Ed Davey said his party is making "big gains across the country".
READ MORE: Andrew Marr analysis: People haven't forgotten Liz Truss - they are still very angry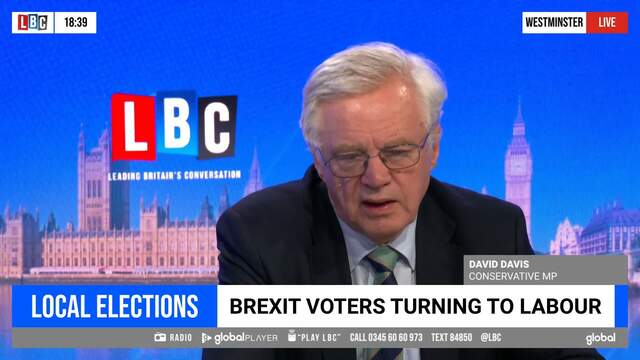 David Davis: The Tories 'didn't do as badly' in local elections as he had feared
READ MORE: 'This is a disaster for the Tories!': James O'Brien blasts the Conservatives after their local election results
Andrew then brought up the comments of former Tory MEP David Campbell Bannerman, who joined Andrew Castle on Sunday.
"He said...'We need a big policy reset. Rishi Sunak has to take the blame for this...he got rid of Boris and we crashed in the polls. He should take responsibility and be held accountable for it'", Andrew read. "What do you say to him?"
"I fundamentally disagree with his analysis", came his guest's reply.
Mr Walker went on: "We had a premier for 48 days who crashed the financial markets, mortgage rates went through the roof, we damaged our brand - I suspect almost beyond repair - although it does look like Rishi Sunak is beginning to make the necessary repairs."
He added: "Rishi Sunak is a far better leader and a far better Prime Minister than we in the Conservative Party deserve after the ructions we went through last year, and the misery and pain, actually, we caused the country and a lot of my constituents."