"British Euroscepticism Existed Well Before The Brexit Referendum"
6 August 2018, 20:42 | Updated: 6 August 2018, 20:48
A majority of Brits had concerns about the EU long before the referendum in 2016, a professor has told Nigel Farage.
Matthew Goodwin, a professor in politics, has been looking at populism and the revolt against liberal democracy.
Speaking to Nigel on Monday, the pair looked at the impact of the referendum campaign - and whether it had much sway on Brits' opinions.
And Professor Goodwin told the LBC presenter the currents which led to Brexit were a long time coming.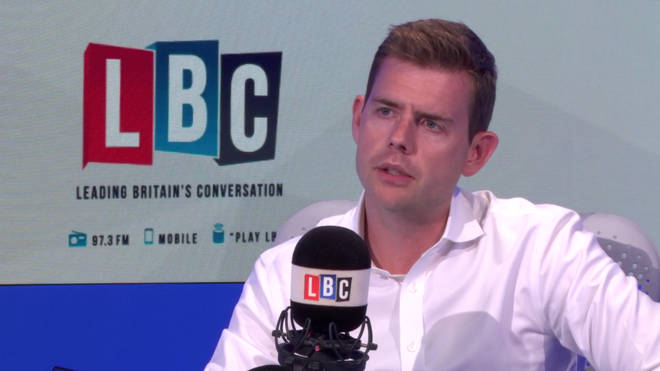 He said: "If you looked at how people felt about the EU over the last 20-30 years, there was always a majority of people in Britain that felt they wanted to leave the European Union or they felt the EU had too much power.
"We've obsessed about what happened between January 2016 and June 2016, but a lot of those currents that led to Brexit really were a long time coming.
"If you had a historian here, for a example, they'd probably say: 'Well, actually, Brexit itself was probably rooted in Britishness and British identity, and in particular English identity'."
He added: "So I would say if I looked at your campaign and Ukip's campaign, even the Conservatives' campaign as well, they were picking up on that legacy too, that tradition of scepticism towards the EU."
You can watch the fascinating interview in the video at the top of this page.