McDonalds Employees Brawl With 'Racist'
25 October 2016, 09:08 | Updated: 25 October 2016, 10:30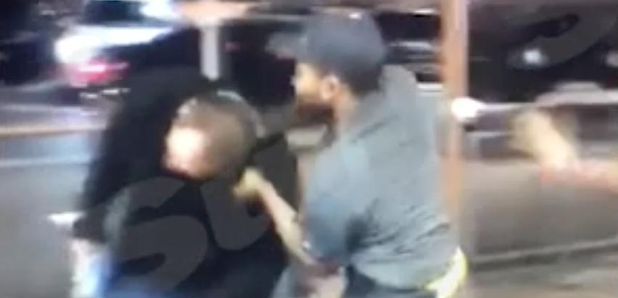 This is the video of men in McDonald's uniforms brawling with a man they allege made racist comments.
The video which was handed to The Sun newspaper, shows men fighting outside a branch of the restaurant in Bow.
The person who filmed the video told The Sun, who broke the story : "I was heading to McDonald's for some food with friends when we saw a man shouting at staff inside."
"The customer was being very abusive and shouted 'f****** P**is' at the workers, who were doing their best to calm him down.
"A couple of workers came from behind the counter and joined another one and started to push him out.
Another witness told the newspaper; "I know he was yelling at them: 'What are you doing in this country? Go back to your own country.' Giving it all that."
A McDonald's spokeswoman told The Sun: "We take matters like this extremely seriously."
"All employees involved were called into the restaurant and disciplinary action will take place as a matter of urgency."
Nick Ferrari discussed the video on his breakfast show.