Covid vaccine priority list: Who will get the vaccine first in the UK?
9 December 2020, 16:50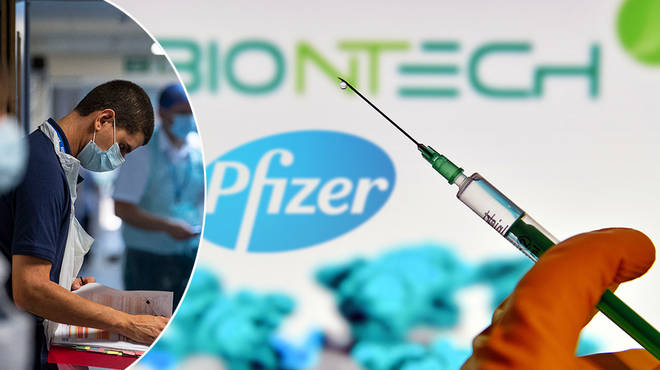 The rollout of a coronavirus vaccine is under way in the UK - but who will get it first? And what's the priority list for the immunisation?
The NHS has become the first health service in the world to initiate a Covid-19 mass vaccination programme for a clinically approved jab - what's the UK's priority list?
The first person to receive the Pfizer/BioNTech vaccine outside a trial was a 90-year-old grandmother, marking the start of a phased rollout in the UK.
With only a certain amount of the immunisation available this year, the Government has set out a list of priority people to give the vaccine to first.
Will the Covid-19 vaccine be mandatory?
So who will get the Covid vaccine first in the UK? Is there a priority list? Here's what's been said so far: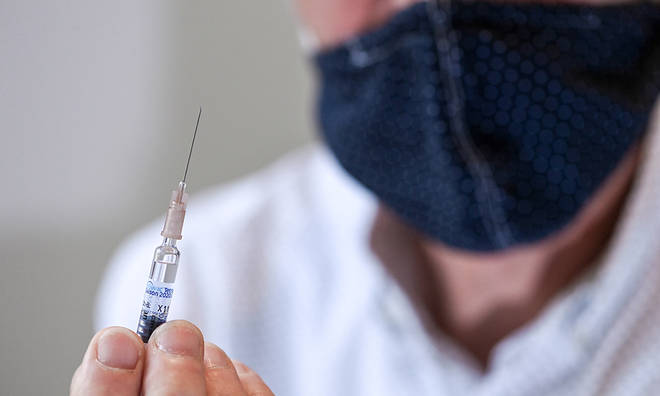 Who will get the Covid vaccine first?
The priority list focuses on age - one of the biggest risk factors when catching coronavirus.
In the UK, it's listed that older care home residents and care home staff are of the upmost priority.
However there are challenges with getting the jab to them.
The Pfizer/BioNTech vaccine needs to be stored at -70C before being thawed out and can only be moved four times within that cold chain before being used.
The vaccine boxes containing 975 doses will need to be split so they can be taken to care homes.
It is hoped this will get going in about a week and will be led by primary care networks.
NHS England chief executive Sir Simon Stevens said he was confident vaccinations will be offered in care homes "well before Christmas".
Following care homes, the priority list ranks people in age categories, over 80s, over 75s, over 70s and so on. It will then be distributed to those younger than their 50s who are deemed high risk.
NHS staff will also take priority along with the over 80s to ensure they're protected from the virus as they continue to battle the pandemic first hand.