Preparing for Brexit gave UK 'match fitness' to deal with pandemic, Michael Gove tells Covid inquiry
13 July 2023, 15:08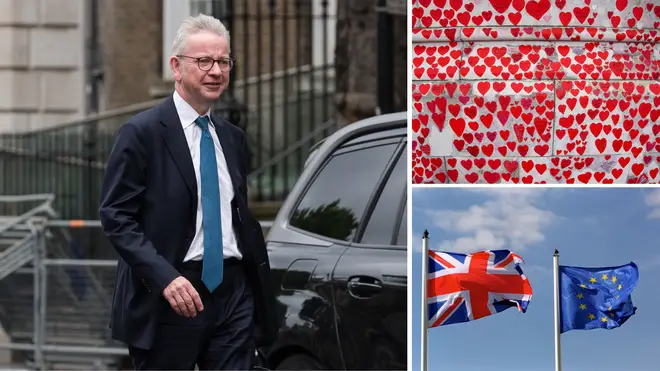 Preparing for Brexit gave the UK the "match fitness" it needed to deal with the Covid pandemic, Michael Gove has said.
Mr Gove told the Covid inquiry that the civil service grew as the UK prepared to leave the European Union, increasing its readiness to deal with future crises.
The Levelling Up Secretary admitted that preparing for Brexit placed pressure on those working inside government, but said it gave the UK the "match fitness for what none of us anticipated but what was to come the year after".
"I would argue the skills acquired, honed and refined during EU exit prep helped us not only to have an organisational system better in deal with process - but to have a cadre of people who'd been through an intense process that enhanced the ability to respond," he told the inquiry.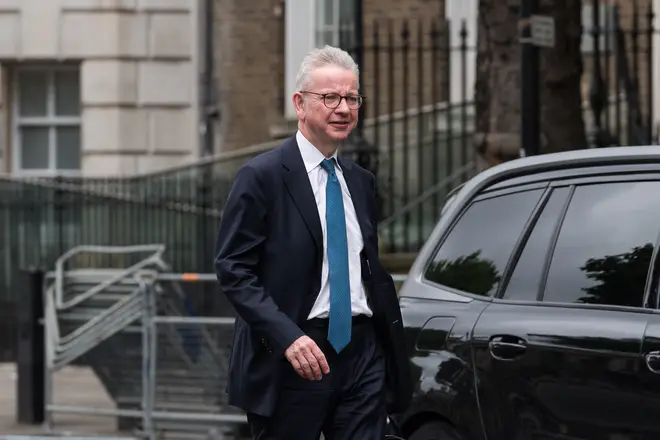 Mr Gove was then pressed by Kate Blackwell QC on whether an "overloading of staff" suggests there had been too much work for the civil service, affecting their ability to prepare for any future pandemics.
He rejected this notion, telling the inquiry: "Preparation for EU exit in and of itself was some of the best preparation that could have been undergone for any future crisis."
Read More: David Cameron heckled after admitting 'failing' in preparations for pandemic at Covid inquiry
Read More: George Osborne says 'austerity left Britain better prepared for pandemic' in Covid inquiry appearance
The Covid inquiry has already received evidence from a number of high-profile government officials, from past and present, including former prime minister David Cameron and Jeremy Hunt.
It aims to understand the lessons that can be taken away from the UK's handling of the Covid pandemic. The first phase, which is currently underway, has been focusing on preparedness.
The former Chancellor George Osborne was also asked to give evidence to the inquiry, where he rejected the criticisms against the austerity era and insisted it actually left Britain better prepared to withstand the pandemic.
Mr Cameron, meanwhile, admitted there were "failings" in his government's attempts to prepare for a pandemic.
The former prime minister said his government did not ask enough questions about factors that ultimately affected the Covid pandemic, including asymptomatic transmission.
Speaking today, Mr Gove echoed Mr Cameron's sentiments, telling the inquiry the government had been preparing for a flu pandemic.
"Ultimately the pandemic that occurred was not a flu pandemic. It was one for which we were unprepared because few western nations, if any western nations had anticipated the particular type of pandemic that Covid-19 was," he said.