Ex-BBC Producer Loses It At Motorist And Family In Shocking Footage Of Epic Road Rage
24 July 2017, 10:40 | Updated: 24 July 2017, 13:35
Ex-BBC Producer Fergus Beeley can be seen hurling abuse at a motorist and his family, including an 14-year-old boy, in a fit of road rage.
A former BBC Producer has been captured on film by a shocked family who were on the receiving end of his road-rage.
The former BBC Wildlife Producer Fergus Beeley, who was behind many of David Attenborough's hit shows, can be seen to get out of his car and launch a whirlwind of abuse towards a family.
Simon Gale, 33, the driver, said the top producer got himself into a "raving state" after both cars were pulled over on the side of the M27 following a collision with another car.
In the shocking footage, Mr Beeley can be heard to call the family "w***ers" and "sl*ts" and told them to "get back in the car before you die".
Mr Gale claims that Beeley, in a fit of rage, grabbed hold of him around the throat and "raised his fist in a threatening manner".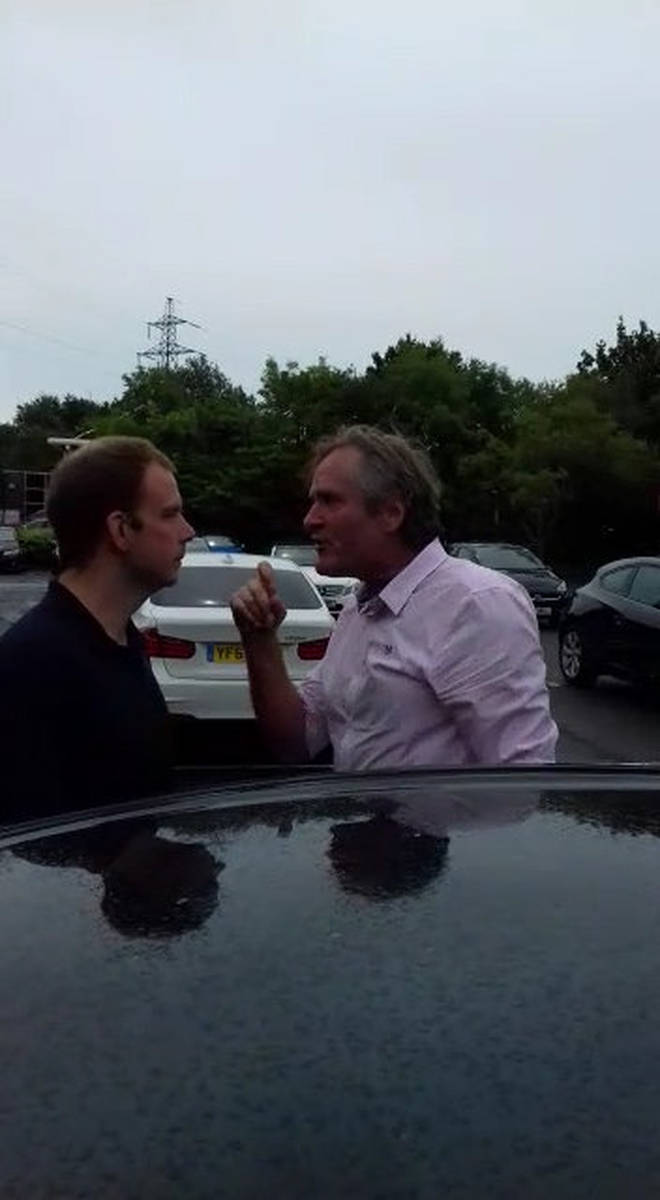 The 33-year-old, of Salisbury, Wiltshire, says he also attempted to push his mother-in-law towards oncoming traffic.
Mr Gale said it wasn't until after police had shown up to mediate the incident, and insurance details had been exchanged, that the family saw the BBC Producer's name and realised who he was.
Mr Gale had been driving down to Portsmouth with his wife Louise, their 14-year-old son, and his mother-in-law.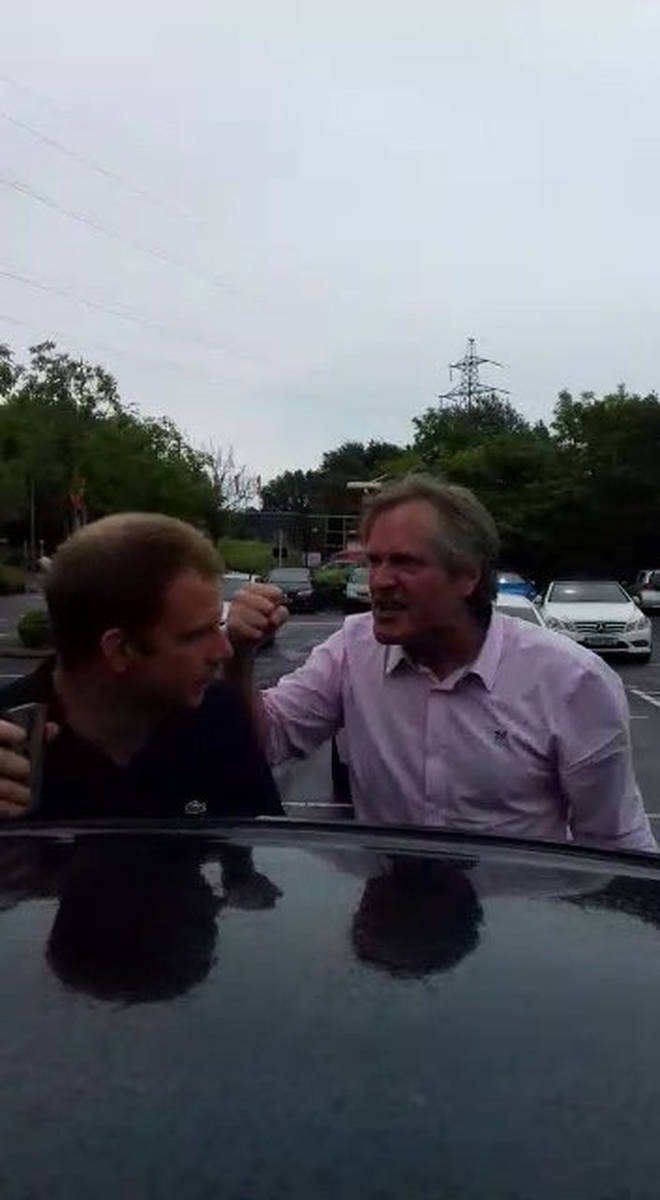 The driver claimed he was driving on the motorway with his family when a car from the inside lane attempted to pull into the middle lane - and ended up colliding with their vehicle.
He said they both pulled up on the side of the motorway and got out of the car to exchange insurance details with the other driver - not Fergus Beeley - when the producer pulled up behind them and erupted into a rage.
Video footage of the incident, shot by Mr Gale's mother-in-law, shows Beeley repeatedly screaming at the family that they are under citizen's arrest - after reportedly telling them he was an off-duty policeman.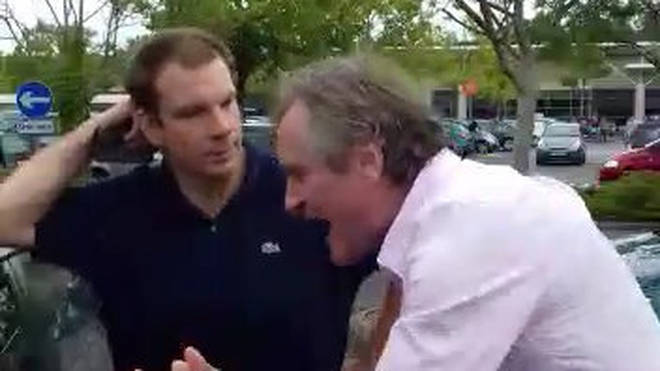 Mr Gale added: "My son was so scared by it that he actually ended up sleeping in our room last night. He's very shaken.
"Luckily none of us are harmed in any way - but we're still quite shaken by it. We're definitely going to be a bit more cautious from now on."